"Hello, can we count on your vote?"
About 12 million phone conversations made in the past few months inevitably move to this question. And that's just part of the get-out-the-vote (GOTV) operations of one party.
For the campaign, these calls are very important in figuring out their confirmed vote bank and where they stand against the opposition.
But how is the experience at the other end of the line? Does the call affect the voters' impression of the candidate? Are repeated calls from spirited volunteers more or less likely to swing their vote in favour of the candidate?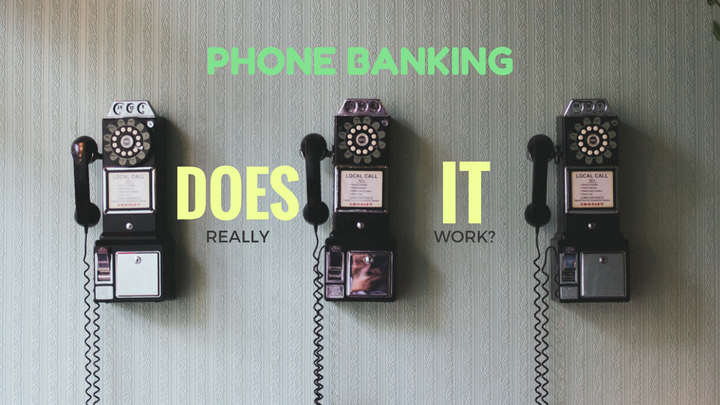 One thing we can say for certain. It is much better walking up to a landline to speak to a person at the other end than being connected to a robocaller. You might end up burning bridges with likely supporters by pestering them at unkindly hours.
In fact, using volunteers to make phone calls is not only easy, it is accessible to even smaller campaigns through dialer software.
Related reading: Definitive guide to Political Phone Banking
Telemarketing firm vs Internal phone bank
You could always use a professional telemarketing firm to handle the cold calling on your behalf. But it has a few added benefits when your campaign volunteers take charge themselves.
For one, it motivates the volunteers by making their contribution feel much more significant to the campaign.
In-house volunteers who care about the cause would do follow-ups better than a firm doing bulk calls through a marketing perspective.
For GOTV operations, an internal phone banking campaign can motivate committed voters until election day. This builds a network and increases voter turnout on poll day.
But many campaign managers are reluctant to bring about phone banks in their volunteer activities.
Part of the problem is that it is tough to train the volunteers. Volunteers too, in some cases, get apprehensive to try phone banking for their own campaign, thinking they lack the debating skills or conversational charisma.
Having a phone banking script to help the volunteers steer the conversation can do wonders. These phone banking tips can also help you out.
Another part of the problem is the difficulty in getting started. Even if call center software (like CallHub) have made the process a lot simpler, the effort still needs dedicated resources to make it a success.
Despite these hassles, campaigns (especially federal campaigns) take the trouble to set up an in-house phone banking effort. Because, in addition to all the advantages listed above, the simple fact is that phone banking works!
Why it works?
In reality, political phone banking is used not to convince or swing voter decision but to find committed voters. Once the volunteers understand the purpose of the phone campaign, it keeps them motivated as they get to be part of the campaign instead of being mere supporters.
It helps grow your volunteer network as well. People are more likely to participate in something that can be done even from the comfort of their homes.
Auto-dialing software also automates repetitive functions like typing in numbers, hanging up and recording responses so your volunteers accomplish more in a day's work than traditional calling.
It is easy to implement in an existing campaign and relatively cheaper too.
Try CallHub for free.
So why not automate the entire process?
What's stopping you?
The Federal Communications Commission. Yes, as per the rules laid out by the FCC, robocalls require a verbal consent from the owner to call wireless phones. And with so many people opting for mobiles over landline phones, it makes a lot of them inaccessible for canvassing.
The better option would be to guide your volunteers with a script, set off a conversation and practise saying
"Can we count on your vote?"