In 2020, many of us faced the challenge of having to overturn the existing ways we spoke to our contacts.
For political campaigns, it was a major election year.
Used to conducting the majority of their voter outreach through door to door contact, they oversaw a rapid adoption of remote outreach channels, like text messages and phone calls.
For nonprofits, COVID threatened to overshadow the important causes they were working for.
They kept supporters engaged by reaching them in new, more personal ways that reiterated the importance of their mission.
Commercial businesses saw limited footfall during the pandemic. Staying relevant meant moving their operations online and keeping their brand on their customers' minds.
These shifts weren't just reactions to extraordinary circumstances. They proved to be better, more efficient ways to communicate. And they are here to stay (so forgive us for calling this a post on "trends").
What are the communication takeaways from this year?
Catering to Gen Z
Millennials were the early adopters of channels like social media. Gen Z on the other hand, have never experienced a world without it (the oldest of the Gen Zers are 23). And they are rapidly coming into their own as they join the workforce and start earning.
Understanding that leads to the obvious conclusion that social media is the place to be if you want their eyes and ears on your messaging.
Adapting for Gen Z goes beyond just using the channels they frequent, like social media and text messages. It means adapting your messaging too.
Here are some things that should inform how you communicate with them:
Social responsibility is a high priority. 70% of Gen Zers would rather buy from brands that they consider ethical.
There is high demand for their attention online. That means you need to find ways to grab their attention, for example, a video on social media or an MMS message.
Online research is second nature for them. That means being transparent and honest is a surefire way to build trust with Gen Z.
Tech makes way for new ways of marketing
Innovations in communication technology means more opportunities to get your brand out there.
Here are just a few examples.
Social platforms like Instagram and Facebook have begun integrating in-app purchasing. That means the shift from brick and mortar to e-commerce isn't as daunting a process as it used to be.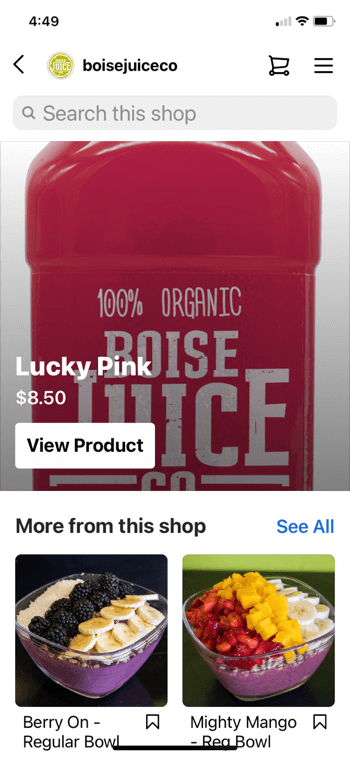 In-platform SEO advancements for platforms like Instagram now make it easier for interested prospects to find what they are looking for, without the need for you to ruin the aesthetic of your posts with hashtags.
Peer-to-peer texting makes personalized text messaging scalable. Political campaigns have been using peer-to-peer texts to get out the vote—by helping voters make a plan for voting day, communicating registration deadlines, and sharing polling locations
Personalization is not optional
Personalization has gone beyond just knowing the names of the people on your contact list.
For a charity, it means knowing how much a loyal supporter has given over the past year.
For an e-commerce platform, it's about matching your messaging to the tastes of the customer.
For a political campaign, it involves having data on a constituents voting history, and political affiliation to make informed and targeted outreach possible.
Organizations have streamlined the process to collect unique data from contacts, automating the data collection via chatbots and SMS opt-ins, and using integrations to sync data between their messaging tools and CRM.
For online ads, channels like Facebook and Google let you segment target audiences so that your message goes out only to those who it is most relevant for.
BUT Personal > Personalized
If you really want to influence people, you need to make your communication personal.
What's the difference between a personalized and a personal message?
A personal message is defined by how you reach out to contacts.
If you're sending a text broadcast to everyone on your contact list, it's hardly personal. On the other hand, a peer-to-peer text message that addresses individual contact's queries is.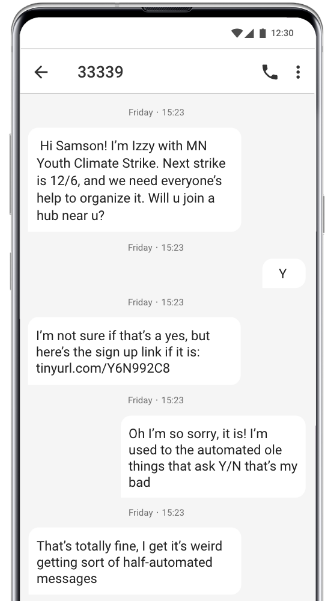 If an organization is sending handwritten thank you notes to their donors, you can bet that those donors are going to be inspired to give again
Virtual events are here to stay
How do you stay connected in a meaningful way when you can't step outside your homes?
Video conferencing helped fill in that gap by allowing people to talk to each other face to face.
Here's how Chipotle used Zoom to host a socially distanced event with followers and special guests:
Livestreams on platforms like Twitch, Youtube and Facebook have allowed organizations to reach thousands of people in real time or collaborate with influencers who have an existing base.
These platforms also let you engage with your audience. For example, Facebook allows you to collect donations directly through a live stream, Zoom allows breakout rooms for people to group and participate in an activity,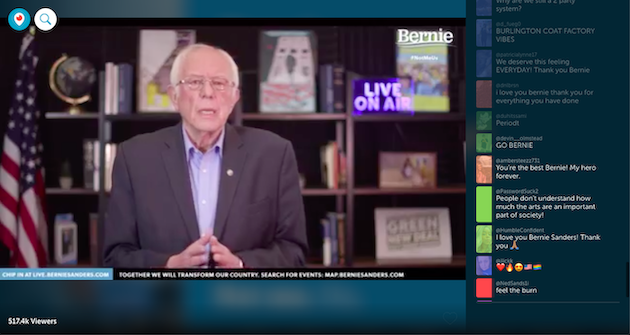 Video ROI is only going up
Video gives you the two-fold advantage of:
Grabbing and keeping someone's attention when it pops up on their timeline.
Giving you the space you need to pitch your product or cause.
And according to statistics, it has steadily proven itself as a marketing channel over the past few years, with 2020 seeing the highest ever ROI.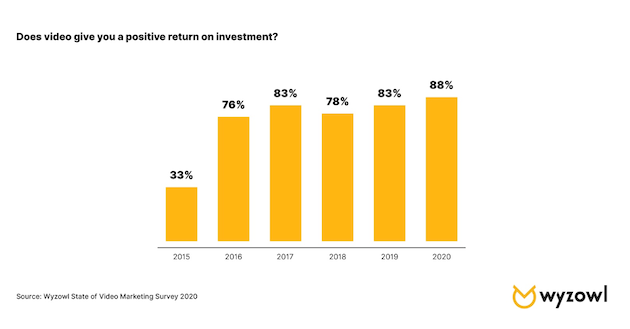 According to a Google survey,
39% of people who see a video look the organization up within a day.
79% of nonprofit donors say that video ads are the most useful marketing media they see.
Here's how ACLU used an animated video to spread awareness about women's reproductive rights during the pandemic:
Making the full use of smartphones
Are you reading this on a mobile device right now? If yes, case-in-point.
If you're not, then you're part of the minority.
Over the course of a year, desktop internet usage dropped. Going from 54.86% to 46.5% while mobile usage has gone up from 37.38% to 48.33%
Brands are optimizing their entire prospect journey for mobile users.
That includes:
Making sure their websites, forms and CTA's are ready for audiences coming in through mobile first channels (like text messages)
Adopting personalized texting (peer-to-peer, MMS) into the marketing toolset.
Adopting mobile apps and push notifications to provide a complete experience for contacts.
The recent trends in communication and marketing indicate that people are always willing to listen to what organizations have to say, regardless of whether it's in person, or online, as long as:
They feel that they are being addressed directly
They are addressed through a channel they are familiar with
They are given a reason to care about what you're saying
CallHub specializes in helping you reach your contacts on their phone. Check out our feature offerings here.