About 100 million people volunteer every year, with an annual value of about $150 billion. A 2019 study showed that:
83% of respondents volunteered because they genuinely cared about the cause.
66% volunteered to improve their community.
Needless to say, they are exceptional assets to any cause- for political campaigns and nonprofits. The question remains, how how to get people to volunteer for your nonprofit?
Compelling pitches, persuasive messages, and earnest requests are capable of influencing volunteers. If you are looking for innovative volunteer recruitment ideas, we have you covered.
But before you implement them, you'll need a way to manage the volunteers you enlist.
What volunteer management systems should I have in place?
Management systems can help you get the word out and also organize tasks once volunteers join. They make your work easier.
Volunteer management software
A good volunteer management software will help you record tasks and track progress. Software is crucial if you have a large team of volunteers and even more so if they are working remotely.
To ensure that your work flows smoothly, here are some recommendations for volunteer management software.
Phone banking tools to call potential volunteers
Human contact has diminished as an aftermath of the lockdown. As the days pass with us indoors, many are craving to touch or speak to another human. In the USA, calls have increased by 35-50% since the lockdown was imposed.
This is an unprecedented opportunity to get your message across through calls- which are likely to be answered. Now is the time to harbor calling as a tool and advertise your volunteer recruitment opportunities. Furthermore, calls are one of the main ways that volunteers can contribute during the pandemic.
An efficient call center tool can get your contact database in place, increase the calls-per-hour rate, and collect data of your calls. Check out one such phone-banking resource here.
Recipients open about 98% of texts. You know what that means. There's a near sure guarantee that your appeal will be read. What's more, a text receives a reply within an average of 90 minutes!
Now all you need is a good tool to send out message blasts and wait for them to reply with a yes on your appeals. An SMS marketing software can help you send thousands of personalized texts every hour and record responses. Here's more on how texting can be beneficial for nonprofits.
Volunteer recruitment ideas:
Provide incentives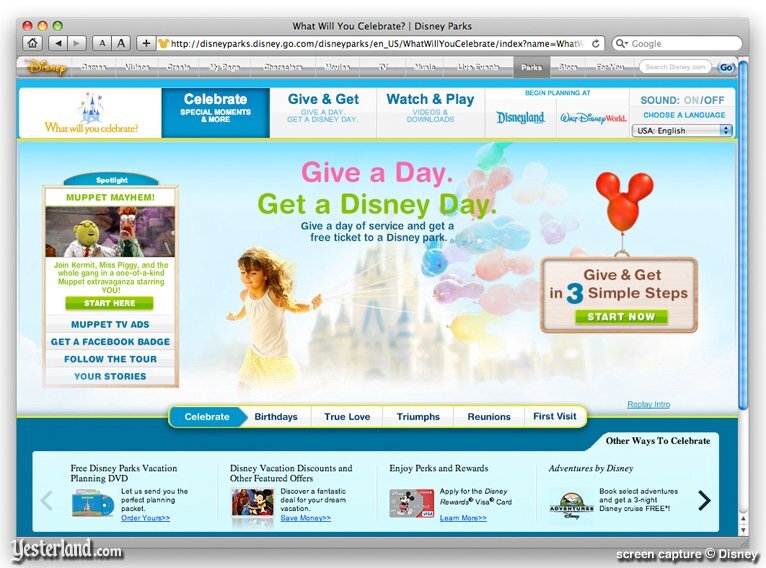 Disney launched the "Give a Day, Get a Day" initiative in 2009 to promote volunteerism in the USA. Disney had affiliated with Hands-On Network for this initiative. Volunteers had to register through the official link, work for a charity, and get this authenticated. Once the progress was updated on Disney's website and verified, volunteers got a free day at a Disney park.
The result? One million sign-ups within two months!
Providing the right incentive can lead to quicker, more substantial sign-ups, even when you plan to recruit volunteers online.
Prepare an incentive plan that is appealing and unique to attract valid sign-ups. You can choose to make this into a contest too! For instance, the first three to complete 90 hours of service in one month get the reward.
Personalized Merchandise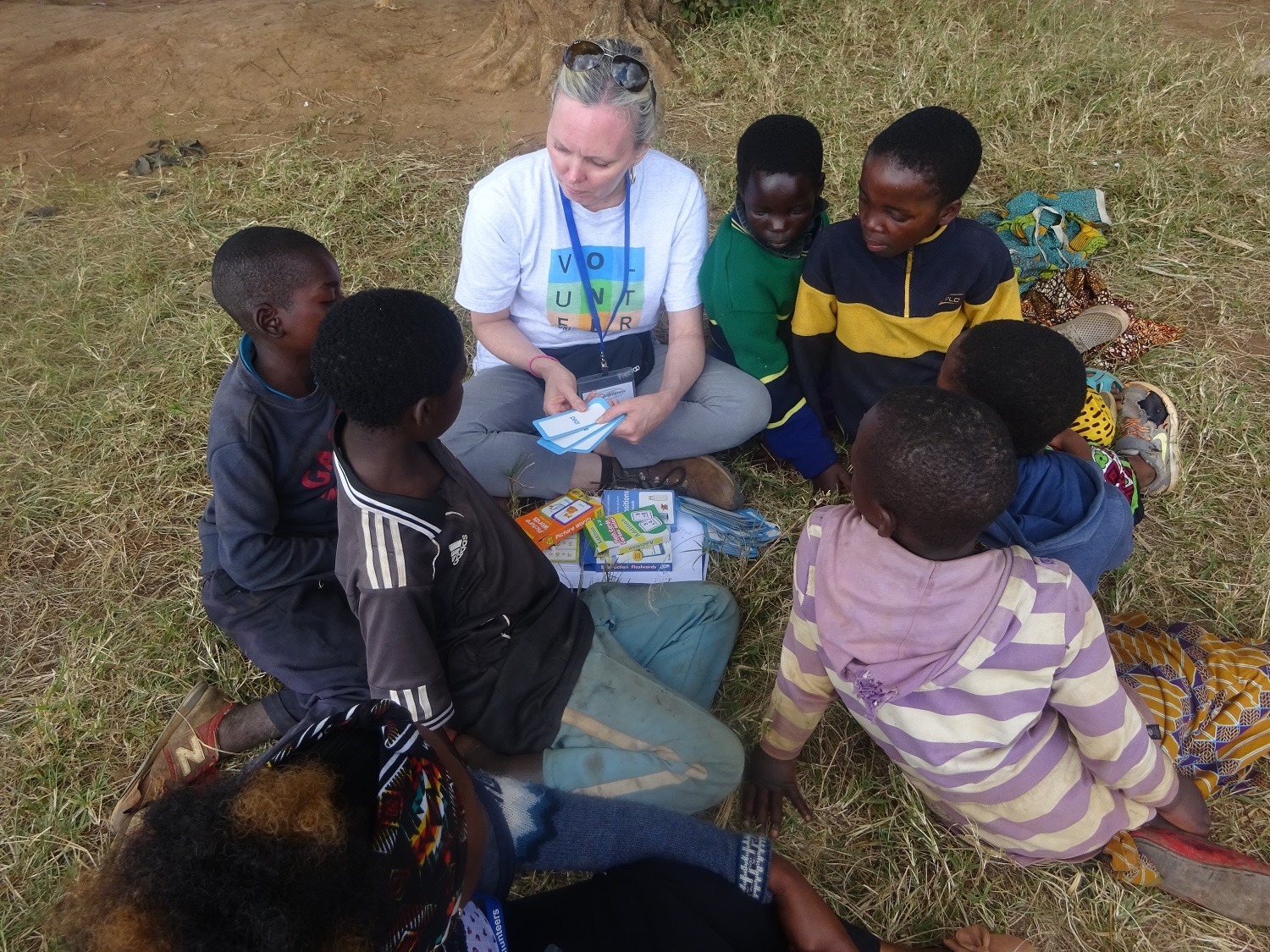 Personalized or branded merchandise can attract people who are looking for a sense of belonging. Through the goodies, they tend to identify with the brands. Such an identification phenomenon is not restricted to organizations only. It can extend to causes and campaigns too.
For example, PETA uses an identification strategy for volunteer recruitment, so people relate to their cause against animal cruelty. They have a membership program as well as opt-in newsletters in place. But what is even more effective is their branded merchandise available on sale- so everyone who believes in the cause flaunts the apparel and accessories, spreading PETA's message wherever they go.
You, too, can use such volunteer recruitment ideas to get people to identify with your cause and volunteers.
These gifts also help with promotions, wherever your volunteers go. Use merchandise that resonates with your cause. For instance, give steel straws, reusable bottles, travel cutlery, etc. for anti-plastic causes.
Keep this in mind while making branded or personalized goodies:
Select merchandise that can be used in daily life and can be used by anyone (e.g., a phone cover will need much more tailoring for every volunteer. You can go instead for a pop grip holder or phone sticker)
Get a professional designer to make your goodies look attractive. Sharp design and a good color palette will increase the chances of volunteers using it. What good is merchandise if it is hidden away?
Make a calculated estimate of how many you need of each item. You have a fair idea of how many volunteers you need. Keep a small buffer and plan your goodies accordingly. This way, you get a precise inventory and can also estimate the cost
Approach a trustworthy manufacturer who can make these items flawlessly. Ask them if they can be on standby in case you need more made urgently
Maintain the inventory, give clear guidelines on whom to give the goodies, and update the records regularly.
Events that follow social distancing rules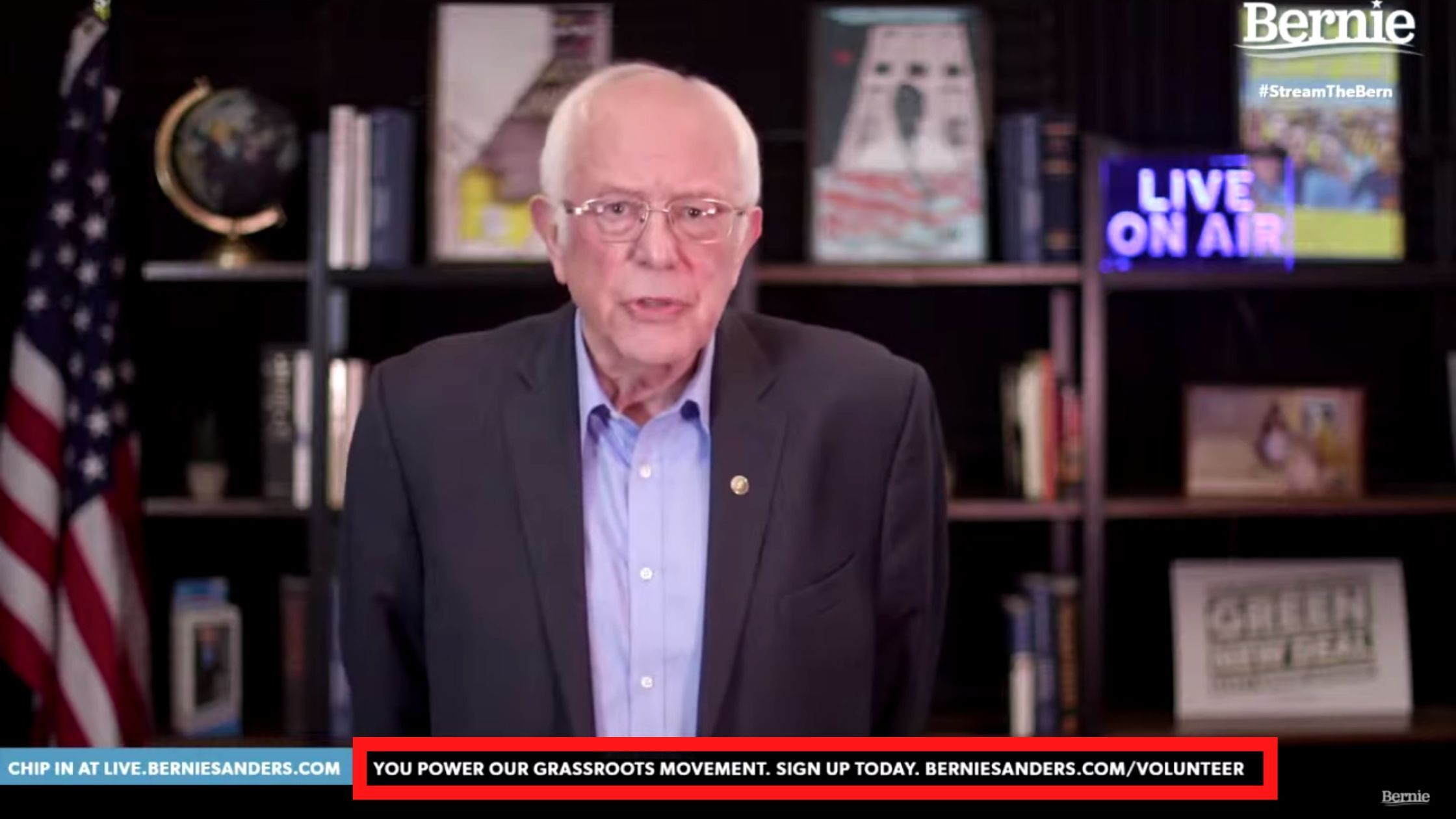 Public and grassroots events used to bring a lot of success when it comes to volunteer sign-ups. Now, you do not want to risk the health of your supporters by organizing a mega-gathering.
But that does not mean you give up on this volunteer recruitment idea completely. The internet offers us infinite opportunities to organize events and reach across geographies.
Take a leaf out of Bernie Sanders's volunteer recruitment plan. He got Neil Young to perform a guitar and harmonica solo, followed by Bernie's speech. Thousands of fans and supporters joined them, and none broke social distancing norms. They had all plugged in remotely. Apart from the music, speech and appeals was a ticker asking volunteers to sign up (Refer to the image).
Harness the power of the internet to give a shout out about recruiting volunteers for nonprofits.
Make sure you have these resources in place:
A good calling script so you don't falter and cover all the crucial points. While holding a live stream or an online event, make sure you give repeated Call-To-Actions for volunteers. Take a minute to explain their work, incentives, why you need more volunteers, etc. Provide a link in the description for interested people to sign up.
Good quality camera, mic, and a well-lit ambiance. Do a few demo videos to get the best angle, no shadows, and no echo. Remember, every corner of the camera frame is essential. So place items resonating with your cause in the background. Certificates, photos, awards, or just the workplace in action are all excellent examples of a captivating setting. The focus is on you, but a dynamic background adds to the charm.
Reliable internet connection, so the flow of your live stream doesn't break.
A team working continuously to address comments and checking if the video is running fine. Keep back-up for all resources.
Certified programs, boost for college or job applications
Many people volunteer solely for the cause or community. But some also do it to make their university or job applications stand out. Partner with certification programs, international organizations, and universities to attract individuals who want to boost their resume.
Universities usually consider volunteering work in applications. Some also think it is crucial. In a HuffPost survey, Ivy League universities like Cornell, Yale, and Princeton gave this extracurricular activity a 2 on 4. Others like John Hopkins, University of California, and Washington University marked it at least 3.
If working for your cause helps resumes shine brighter, you will attract more volunteer traffic. A certified program, solid affiliations, or such other recognition can go a long way in enhancing such volunteer recruitment ideas.
Offline advertisements for volunteer recruitment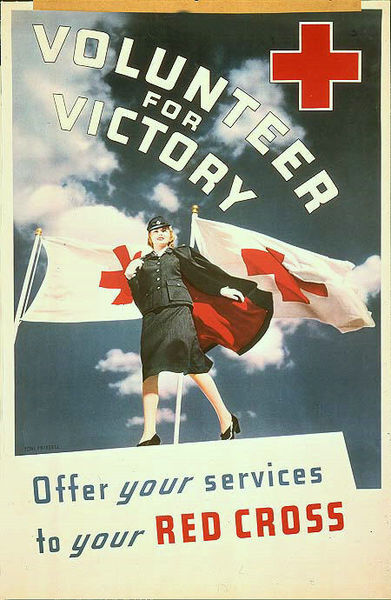 Know where your target audience is and put up advertisements to reach many eyeballs. Grocery stores, pharmacies, and other essential goods providers are active during the lockdown. Make sure your flyers and posters reach there with a shout out for volunteers.
In the USA, elderlies spend about 49 hours every week watching television (that's more than a typical work week!). Furthermore, radio, magazines, and newspapers are still popular with the older generations. If you are targeting these age groups to recruit volunteers, tap into offline avenues.
A great volunteer recruitment strategy would be to link your online and offline campaigns together, so you don't escape the attention. Whether young or old, people are consuming information now more than ever. To keep grabbing their attention means a broader window that they sign up with you.
Run your advertisements on social media to recruit volunteers online but also on television and radio. The content can be tweaked to resonate with the audience, but the essence must be consistent.
If you are advertising in retail shops, cafes, etc., ask them to display your ads or links on their websites and/or social media.
Get your team to post volunteering opportunities on their social media pages and also spread the word personally
Remember, the primary consumption patterns of all demographics are the same- shopping, entertainment, news, content. Just their avenues are different (online and offline). Tap into the basics to reach more people from diverse groups.
Opportunities to recruit remote volunteers
Lockdown fatigue is real, and it is affecting many of us. Our physical activities are reduced. But stress, anxiety about COVID-19, and extended restrictions are likely causes of the fatigue.
Use this time to offer remote working opportunities for volunteers. Some ideas for volunteers to undertake from home are:
Calling supporters
Sending text blasts
Designing campaigns, flyers, posters or writing content, scripts for videos, etc.
Managing social media
Target people who are currently unemployed and are looking for means to be productive. Your flyers, posters, posts can focus on the remote working opportunity- so you let the readers know they can be at the comfort of home and utilize their free time.
Call or message blasts for volunteer recruitment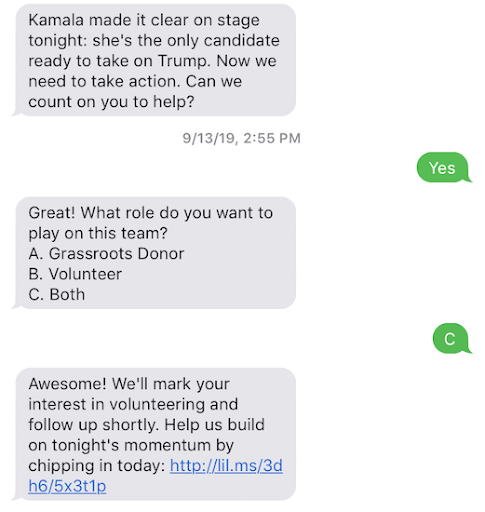 Your current team is handling the calls and texts to your supporters for monetary help or to address their grievances. But rings and pings can help you further. Your callers can give supporters the option to join your team as a volunteer.
If people have lost employment due to COVID-19 or are currently between jobs, they may not be able to donate. By giving them the option to volunteer, you can still engage them in your cause.
In 2019, Kamala Harris did just that. Her campaign sent out texts to supporters regularly- only 10% of which were for donation requests. Most of her fellow candidates used texting as a means to raise funds. Kamala used the tool to start a grassroots movement and to ask supporters to volunteer. All the text replies were recorded and updated on their CRM. This allowed the campaign to send personalized, more relevant messages to their contacts.
You too can use this volunteer recruitment plan for your campaign or cause.
Phone banking and texting management systems allow you to reach thousands of supporters and recruit volunteers with ease.
Bring-a-friend week
Your biggest cheerleaders are your volunteers. They have deep faith in your cause and are willing to spend the time and effort to further it. So one efficient way of getting in more people is to ask them to bring like-minded people along.
Organize a bring-a-friend week. Volunteers (and staff members) can choose to bring one person all week or new friends every day. Give them the wholesome experience of the dynamics of the office, the rush to complete tasks, and the bonds you make. Work your charm to ensure the guest volunteers are intrigued to be a part of the team. Some ways are:
If you already have a reward system in place, plan the ceremony during this week. Guest volunteers may find the work appealing if they see a healthy competition being recognized and appreciated
Spark a conversation with every guest and understand their interests, expectations, and how likely they are to join their friend. Address their inhibitions and try to strengthen their support for you
Plan a give away for the guests and give them branded merchandise. Of course, you won't retain all the guest volunteers, but even a low retention rate is encouraging
Display your current milestones, achievements, and personal stories boldly. First-time volunteers are more likely to continue if they know their efforts have an impact.
Go where your people are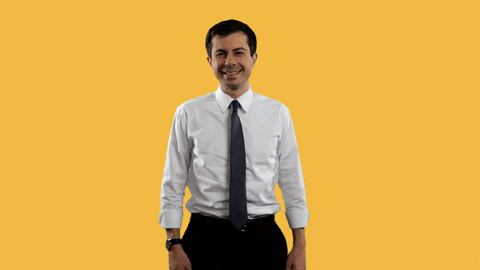 Pete Buttigieg's campaign realized early on that online platforms can be optimized if you know where your people are. So instead of focusing on social media biggies like Twitter, they spread their reach in more niche platforms like closed Facebook groups, Pinterest, etc because that's where their supporters were spending much of their time.
If you are looking for a young audience in your volunteer recruitment ideas, it is unlikely that they are on 'old' online platforms. Similarly, the older generation is more likely to be on conventional platforms.
Texts, calls, Twitter, Instagram, TikTok, Facebook can be wonderful platforms for recruiting volunteers. But only if you know where your audience is and what they are looking for. So, invest in designing messages, videos, texts, and a call-for-action that engages your targets and convinces them to join your cause.
The COVID-19 lockdown has been tricky on many causes and campaigns. But if this is the new normal, one must get on board and drive innovation in their ways of work. Humans are the greatest resource for your campaign or cause. Although they seem scarce in this scenario, they are just waiting for an opportunity to do something meaningful. These volunteer recruitment ideas allow you to be that opportunity for them.
Featured image credits: Perry Grone