Save time and money with a virtual phone banking tool. Add surveys, record, monitor and measure every call.
SEND THE RIGHT MESSAGE TO THE RIGHT PERSON AT THE RIGHT TIME TO COMPEL THEM TO ACT FOR YOU.
No software to download or install. All you need is a web browser.
Decide who to call and what to say
Contact management
Group contacts into contact lists and assign them to campaigns.
Improve call performance with data
Contact History and Profile
Get a history of all past interactions, people in their household and details about the person displayed on the screen.
Notes and Surveys
Volunteers can take notes on each call and fill out surveys within CallHub.
Answering Machines
Leave a pre-recorded message if an answering machine answers the phone.
The flexibility of making calls through a mobile app
Enable your volunteers to join your calling campaigns and quickly get started using CallHub's Mobile App. Access to all the features needed to run effective calling campaigns, with the eliminated cost of extra devices.
CHOOSE A DIALER BASED ON YOUR REQUIREMENT
Perfect dialer for GOTV campaigns
Call hundreds of thousands of voters in half the amount of time. Increase efficiency by 200%. This dialer anticipates the number of free volunteers, the drop rate, the average ring and talk time, the predictive dialer speeds up and slows down the dialing rate to maximise volunteer talk time.
Control the speed of the dialer
Quickly dial thousands of voters in a short amount of time while skipping over bad, unanswered and answering machine calls. Set the pace of the dialer for larger campaigns. This dialer is perfect for voter ID campaigns and smaller Get out the vote campaigns.
Flexible dialer with control on who to call and when
Let the volunteer decide who to call and when to call them using the preview dialer. Give them time to learn about the contact before calling them. This dialer is perfect for Fundraising campaigns, volunteer recruitment and team management.

"We can make calls at about 5x the rate that we would with a manual dialer, getting through a list of 100 calls in just over an hour. This has been a huge capacity saver in our organization."
Amanda Destefano, Leadership Organizer, United Workers
"I really love your team. You are just super responsive and super friendly and nothing's too difficult! It's been a really good experience."
Shaun Murray, Senior Organizer, GetUp
"A lot of our folks are volunteers, a lot of them are retired, they are often anxious with technology and they were able to use CallHub easily. It's empowering for volunteers who don't see themselves as very tech savvy to be able to pick up a new piece of software and a new program and just use it, so that was great."
Celine Trojand, Digital Organizer, Organizing for Change
"I love this product. It's so easy to use with a very clean user interface. The price is the most economical I've seen in the industry and last but not least is the wonderful customer support. They answer all questions very quick."
Ronald Hart, Marketing, The Cloud Marketers
"Solid dialer, responsive support, and awesome CRM integrations!"
Django Merope Synge, Campaigns Director, GetUp
"CallHub made my marketing program easy and also affordable. I love the dialer, the SMS marketing program and the voice broadcasts. The CallHub team is doing a wonderful job!"
Wendy Mathis, Global Quest Services
CallHub has become my go-to platform for affordable phone canvassing campaigns, voice broadcasts and text message blasts. In particular, text message blasts are the single most useful tool for volunteer mobilization that I have used in recent years.
Jordan Bober, Director of Development and Election Readiness, Green Party of Prince Edward Island
Manage contacts and volunteers with ease
Group volunteers into teams
Create an unlimited number of teams in your account and organise your volunteers into these teams. Save time by assigning a team to a calling campaign instead of individual volunteers.
Unlimited Volunteer Accounts
Volunteers are crucial to your campaigns. Recruit as many as you need.
Keep contact information private
CallHub lets you choose the contact information you want visible to your agents or volunteers. By default, all fields for a contact such as the phone number, mobile number, name, email address are shown to the agents, but based on your use case or needs, you can hide these fields.
ADVANCED CALLING AND VOLUNTEER MANAGEMENT SOFTWARE
Live Phone Call Monitoring
Monitor phone calls made by your volunteers to help train them and prevent negative campaigning.
Computer telephony integration
Invite volunteers to join a campaign from anywhere in the world and make calls through their browser.
If your internet is restricted, get agents to dial in to CallHub and make calls.
3000+ of the world's biggest organizations trust CallHub for engagement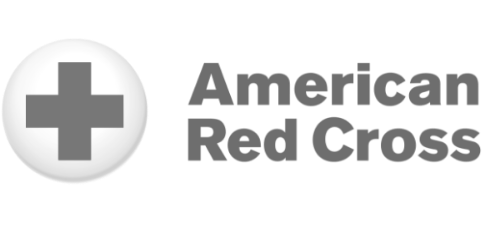 LET YOUR DATA FLOW SEAMLESSLY








Try CallHub now for Political Dialer
Try it free. No credit card required. Instant setup.