Engaging with people nowadays is a major challenge.
With all the digital noise, it has become difficult for organizations to connect with people.
However, a recent survey found that 3 in 10 people would give up calling for messaging. Moreover, over 68% of people said they text more than they talk on their smartphones.
Given these findings, it's clear that texting is the preferred channel of communication. For you, this is an opportunity to engage with people on a platform they are comfortable with. And advertising text messages paves the way for you.
Text message advertising is the practice of leveraging SMS to share updates, and information, and connect with people. The objective of the message could be:
Generating awareness
Prospect nurturing
Getting people to take action
While there are many benefits of text advertising, you only see them by following some best practices and avoiding common mistakes, all of which we'll cover in this post.
Advantages of text message advertising?
The usage of mobile phones has gone up exponentially, and people spend over 70% of their time texting. This kind of penetration of SMS paves the way for numerous other advantages of text message advertising like:
1. Better reach
95% of people between 18-29 and 91% of people between the ages 30-49 actively use text messaging.
These numbers are higher compared to the use of social media, 90%, and 82% respectively, and email, 91%, and 90% respectively.
Moreover, texts also have the highest open rates (98%) among all other channels. This makes SMS the most effective channel for advertising with the highest market reach.
2. More conversions
With text message advertising, you can achieve a conversion rate of 36% on average. Moreover, this number can go up to 70% for more engaging peer-to-peer and bulk MMS campaigns.
Compared to the conversion rate of 1.22 % and 9.21% for email and social media, respectively, advertising through text messaging clearly shows more potential.
3. Lower costs
It's a common misconception that text advertising can cost a lot. However, with most mass texting solutions, the cost doesn't usually exceed 5 cents per message.
On the other hand, a single click on a search or social media ad can cost you a couple of dollars.
While the cost may seem higher than that of an email, the ROI of texts makes up for it.
4. Highly personal
Finally, text advertising is highly personal and free of all the digital noise on other channels.
90% of texts are read within 15 minutes, whereas the overall open rate of emails ranges from 15-25%. On social media too, the number of ads and posts from businesses creates a clutter that people develop blindness to.
However, that is not the case with SMS, which makes it one of the most effective channels for advertising. Plus, over 85% of customers prefer receiving text messages over a phone call or email, which adds to the impact.
Read Next: SMS Marketing: The Definitive Guide for Nonprofits and Political Campaigns
Text message advertising use cases (with examples)
In case you're wondering about how to advertise through text messages, here's a list of some of the most popular use cases for it.
1. Announcing product launches
Businesses can drive awareness (and sales) by announcing the launch of new products or services through text message advertising.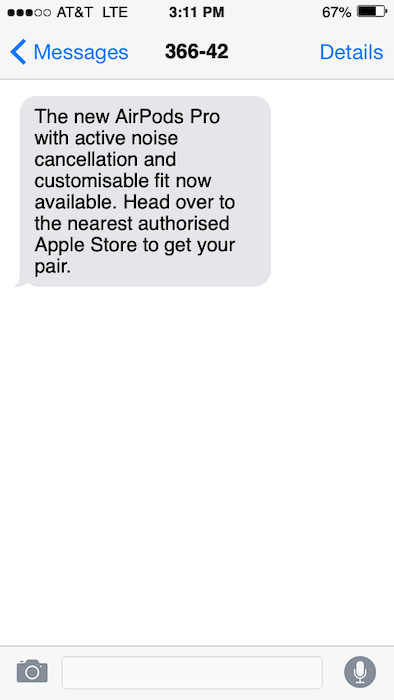 2. Promoting coupons and offers
Another great way to drive sales or traffic online is by promoting your coupons/offers through SMS advertising. You can also drive foot traffic offline by advertising exclusive in-store offers or discounts.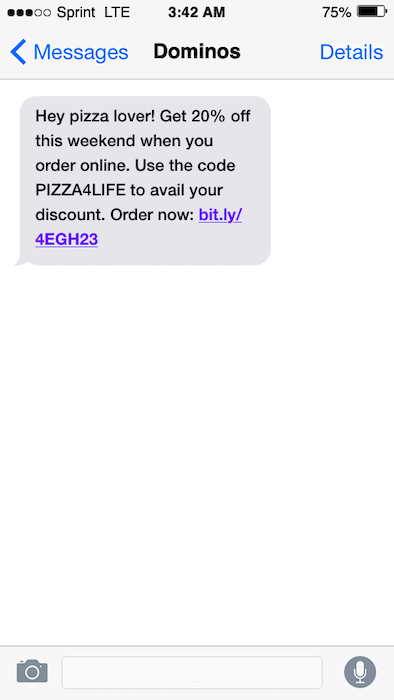 3. Cart abandonment messages
Online stores try to reduce cart abandonment by sending offers/reminders through email. However, the high open and read rates of text messages provide a better opportunity to overcome them.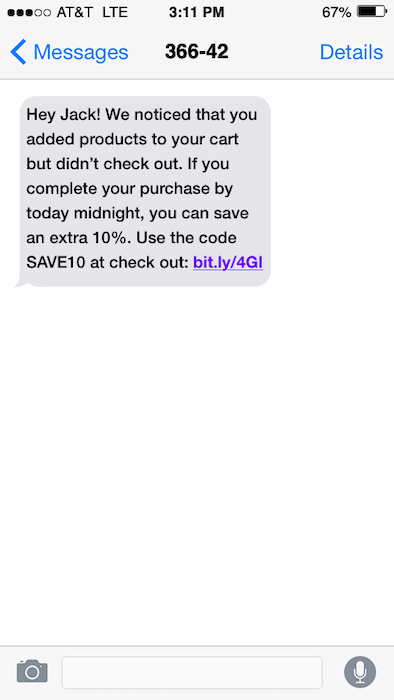 4. Appointment reminders
Sending text message reminders is an easy way to avoid missed appointments. Since 55% of consumers prefer getting reminders through texts (rather than email or calls), SMS is the most effective and reliable channel for it.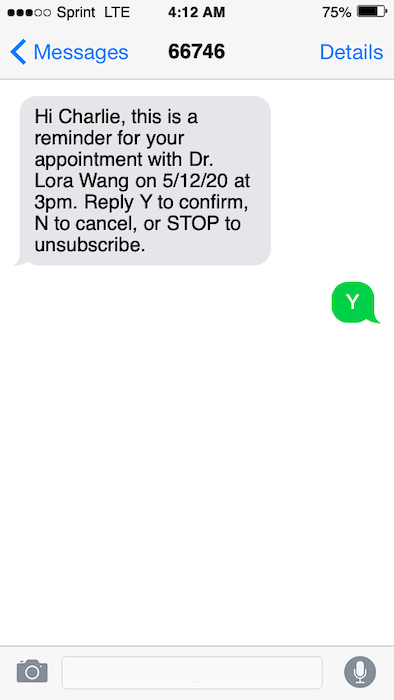 5. Event notifications
Text message advertising is a great way to create a buzz around events too. Schools, universities, religious organizations, businesses, and others can leverage this to generate awareness and boost ticket sales.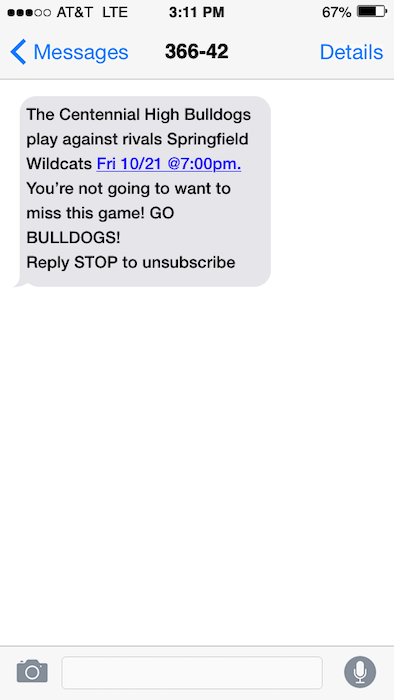 6. Emergency updates
It's quite common for businesses to use SMS for general updates (like delivery or order details). However, government, nonprofit, and disaster relief organizations can also use it to send emergency updates.
For emergency updates, organizations need to be able to send a message to a large number of people quickly. Moreover, the message should also be read by most, if not all. Sending broadcast messages using a text alert software fulfills all these criteria.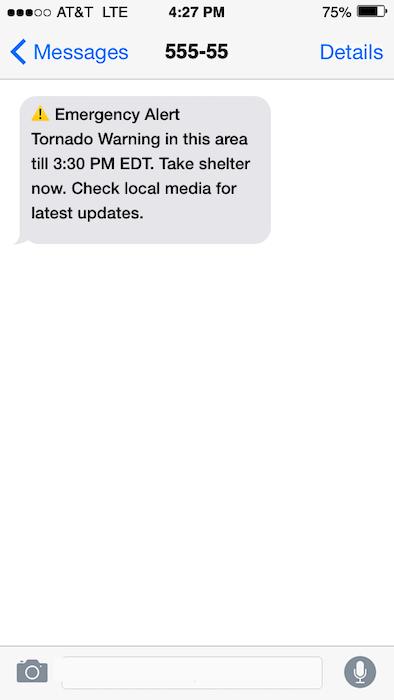 7. Fundraising through texts
Text messaging advertising services can also support text-to-give or text-to-donate campaigns. The frictionless process and higher reach can amplify fundraising efforts for nonprofits or religious organizations.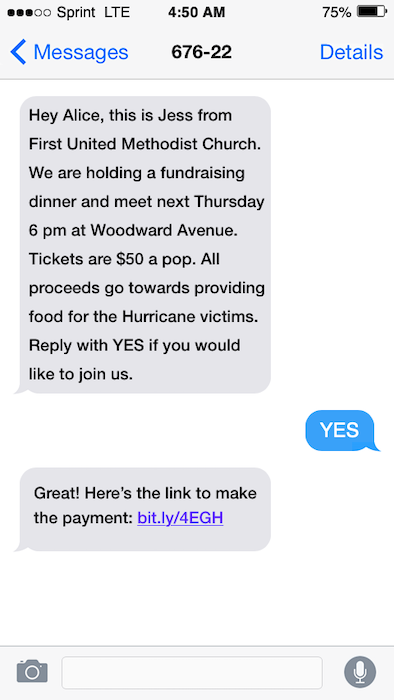 You May Also Like: Top 20 Text Message Marketing Statistics to Give You a Leg Up With Customer Communication
Keys to effective text message advertising
1. Text message length
The permitted length of an SMS is 160 characters and that for an MMS message is 1600 characters. Going beyond that splits the text into two (or more) messages and may not deliver a great experience.
When advertising through text messages, keep in mind that your message has to accommodate for:
Text body: The compelling message to inspire the reader to click on the CTA
CTA: The link within the message that you want the reader to click. This, however, won't be applicable for general updates or notifications.
Paragraph spacing: For better visual perception, you can split the message into paragraphs. This takes one-two characters depending on how much space you use.
Generally, the best practice is to keep your message short and concise. You can use text abbreviations if it matches the tone of your brand.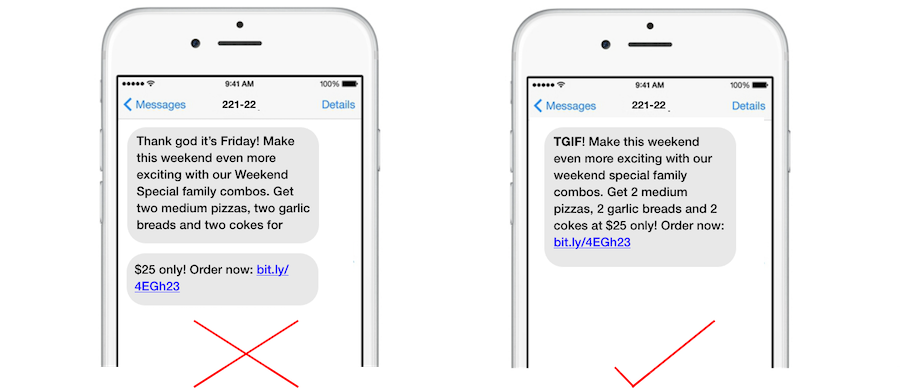 2. CTA structure and placement
Apart from general notifications, each text of yours should have a CTA. This is the link that people click on and are directed to another page to take a specific action.
Advertisements through SMS should have just one CTA in the body. Having more would make the text longer and wouldn't leave room to write a compelling body.
When placing your CTA in a text, a few other things to keep in mind are:
Use shortened URLs: Use a link-shortening tool to shorten your CTA to save on space.
URL placement: Place it at the end of the message if you want the reader to know something important before they open the link, like a coupon code. If the page is self-explanatory, you can place it anywhere in between the text.
Mobile optimize the landing page: Make sure that the page (or wherever) you direct your readers to is mobile optimized. Your job to provide a good user experience extends beyond the SMS too.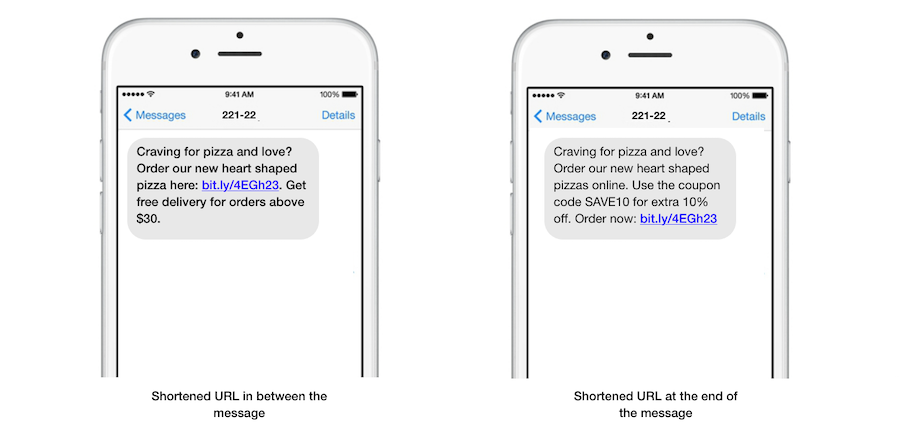 3. Time and frequency of sending
It's easy to ignore emails and ads on social media, but not texts. While this is a good thing, it's essential that you don't abuse this characteristic. Remember, people can opt out of texts too.
While there is no "best" time or frequency for all messages, you can follow these steps to determine that number:
Start with one text a week: Increase it slowly and keep track of the click-throughs and opt-outs. As the latter starts increasing and the former decreases, revert back to the previous sending frequency.
Send your texts at noon: Studies showed that the most clicks on text CTAs were at 12 pm. Start off by sending messages at 12 and experiment with times around it. At 12, you may face a lot of competition from other organizations following this rule.
Set texting frequency during opt-in: Let prospects know how often they should expect your messages. You tell them about this while promoting your keyword and shortcode or in a welcome message when they first opt-in.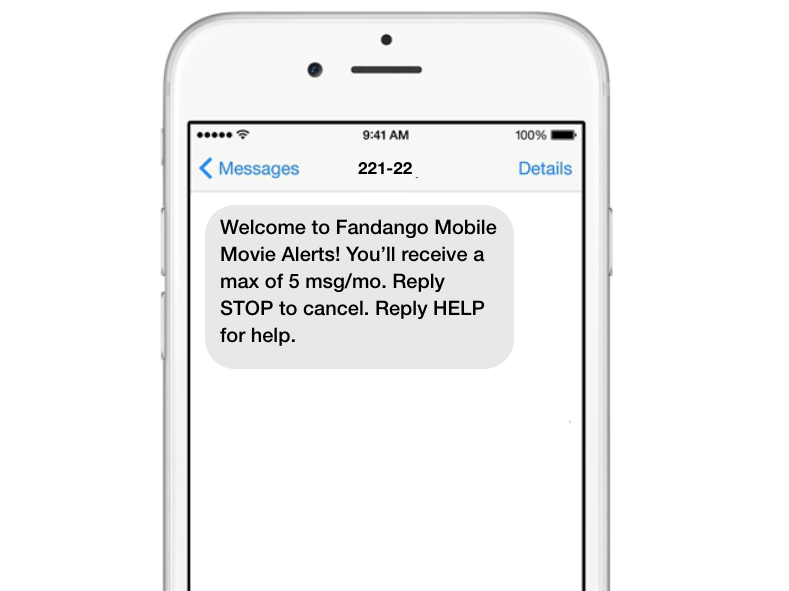 4. Engagement
SMS is short and direct, whereas an MMS is more engaging. The higher engagement can ramp up your texting advertising campaigns and increase conversions from 36% to over 70%. Moreover, the character limit also increases to 1600 for an MMS giving you more room to write a compelling body.
However, with MMS marketing, there are quite a few things you have to keep in mind:
File size: The size of the MMS should be within a specific range (350kB to 1.2 MB) so that it renders correctly in all types of phones.
Dimensions: There are specific dimensions for each type of multimedia too (static images, gifs, videos) that you have to follow to provide the best experience.
Subject line: Similar to emails, you need to write compelling subject lines too, a feature exclusive to MMS.
Message Body: The multimedia is accompanied by a text body in which you add the CTA and message to inspire people to click on it.
>>For more detailed insights into MMS marketing best practices, check out this post.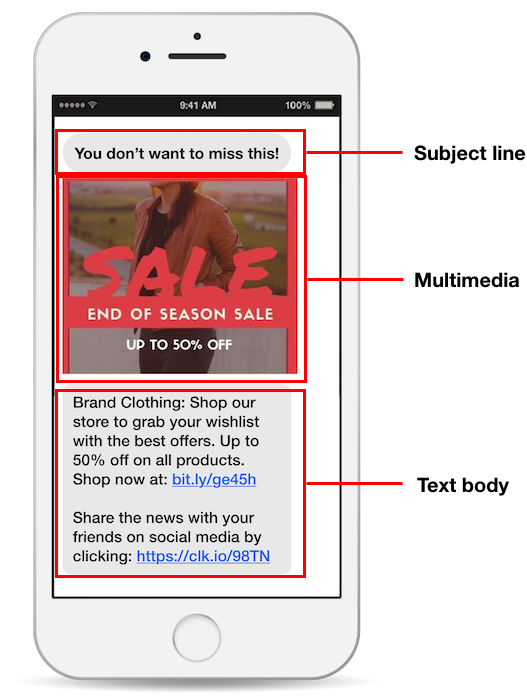 Common mistakes you need to avoid
While text message advertising can be highly beneficial for your outreach efforts, it can be equally harmful if you make any of the following mistakes.
1. Not getting permission
When advertising through text messaging, you must have direct permission from recipients in order to maintain SMS compliance. It is required by law for you to obtain written consent obtained in the form of permission given on paper or through a website form.
How can you avoid it?
There are two simple ways to get the recipient's consent:
Have them opt-in using a keyword
Promote your shortcode and keyword on different platforms like social media, flyers, in-store banners, etc. When doing so, make sure that you make the terms and conditions of the same clear.
Therefore, when people send in the keyword, you get their legal consent to send them promotional updates and messages.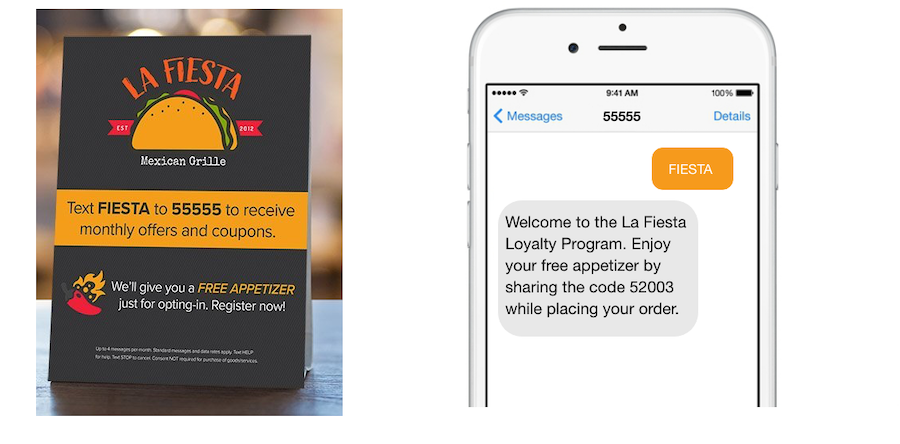 Send them a link to your privacy policy
In case you obtain the person's mobile number in ways other than that described above, start off with a welcome message. Send them a link to your privacy policy and an option to opt out if they would like to. A safer bet would be to ask them to reply to you in case they wish to opt in.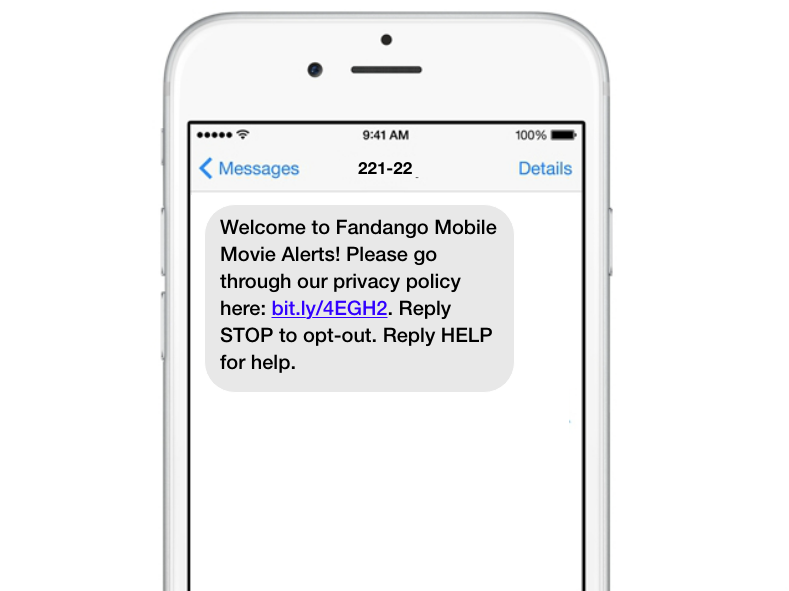 2. Not providing an easy opt-out option
No matter how great your advertisements through SMS are, you still have to provide an easy way for people to opt out. It's not just a good practice for SMS marketing but required by law too.
How can you avoid it?
An easy way to avoid this is to add a line at the end of your message, as shown in the example.
However, make sure that you also provide an easy way for the prospect to re-enable service. Send a message that describes this once someone unsubscribes from your list.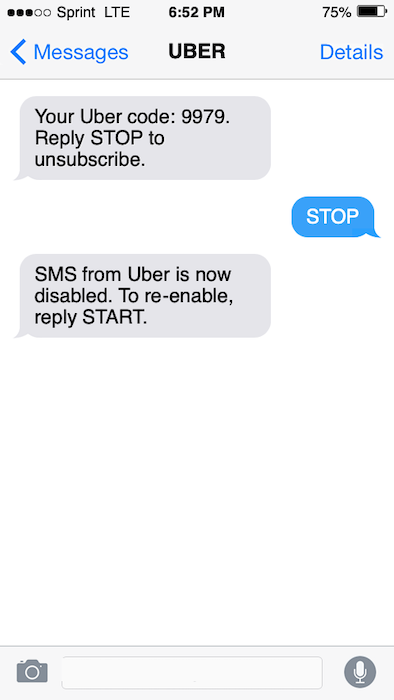 To ensure compliance better, use a texting solution that automatically removes people from the list when the keyword is sent. This eliminates the grunt work that you would have to do in reviewing responses.
3. Not using a recognizable number
Whether you're sending texts, emails, or letters, it's important to maintain your brand identity across all channels. For texts (especially SMS), since you can't add your logo, you need to adopt other ways to maintain this identity.
The number you use to text prospects is one way to ensure that. Yet, a business sending messages from different numbers is quite common. This is how organizations lose the opportunity to establish a strong brand identity.
How can you avoid that?
Use a shortcode to text your prospects, and don't change it. While you can use a standard 10-digit number, a shortcode is more memorable, and hence it's easier for people to relate it to your brand.
Plus, with a shortcode, you can deliver messages faster. It takes 1 second to send a message with a 10-digit number whereas a shortcode lets you send 100 texts per second.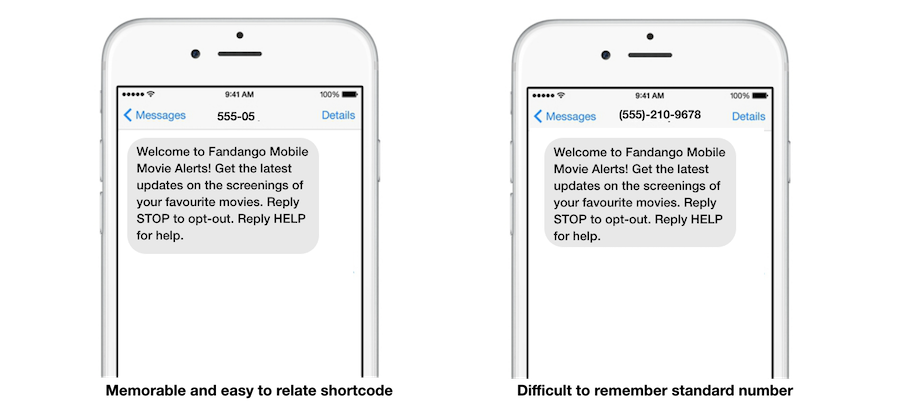 Having said that, if for any reason you don't want to use a shortcode, use a local 10-digit number. It may not add to your identity but will enhance your credibility. A message from a random toll-free number may be seen as spam but one from a local number will not.
4. Relying solely on a single channel
A common practice among organizations is that as you start seeing results from one channel, you focus all your efforts on it.
Surely there are many benefits of text message advertising. But you can't ignore the fact that at some point, this channel too will reach a saturation point that you can't come back from.
How can you avoid it?
Rather than relying solely on text marketing, use it in tandem with other channels.
If you are making cold calls, use a text through call center software to reinforce your conversation with a follow-up text. If you sent an email with an exclusive coupon code, use SMS to bring that fact to their attention.
90% of your customers expect consistent interactions across channels. Plus, organizations using multichannel marketing experience 3x higher effectiveness rates than those with non-integrated campaigns.
Hence, make sure that apart from having a standalone outreach strategy, your SMS campaigns support other channels too.
To conclude
You can only talk to people if they are listening. And for now, it seems like they are more attentive to SMS than any other channel.
If you wish to effectively connect with prospects, sign up for CallHub, and get started with your texting advertising campaigns.