MAKE CALLS WITHOUT BULKY PHONE LINES
CallHub's VoIP dialer eliminates the need for phone lines and office spaces. Now make calls from anywhere with minimal resources.
Choose from multiple automated VoIP dialers depending on your need.
Leverage our advanced features that improve answer rates.
Compliance at the core of it all so you can forget about legal worries.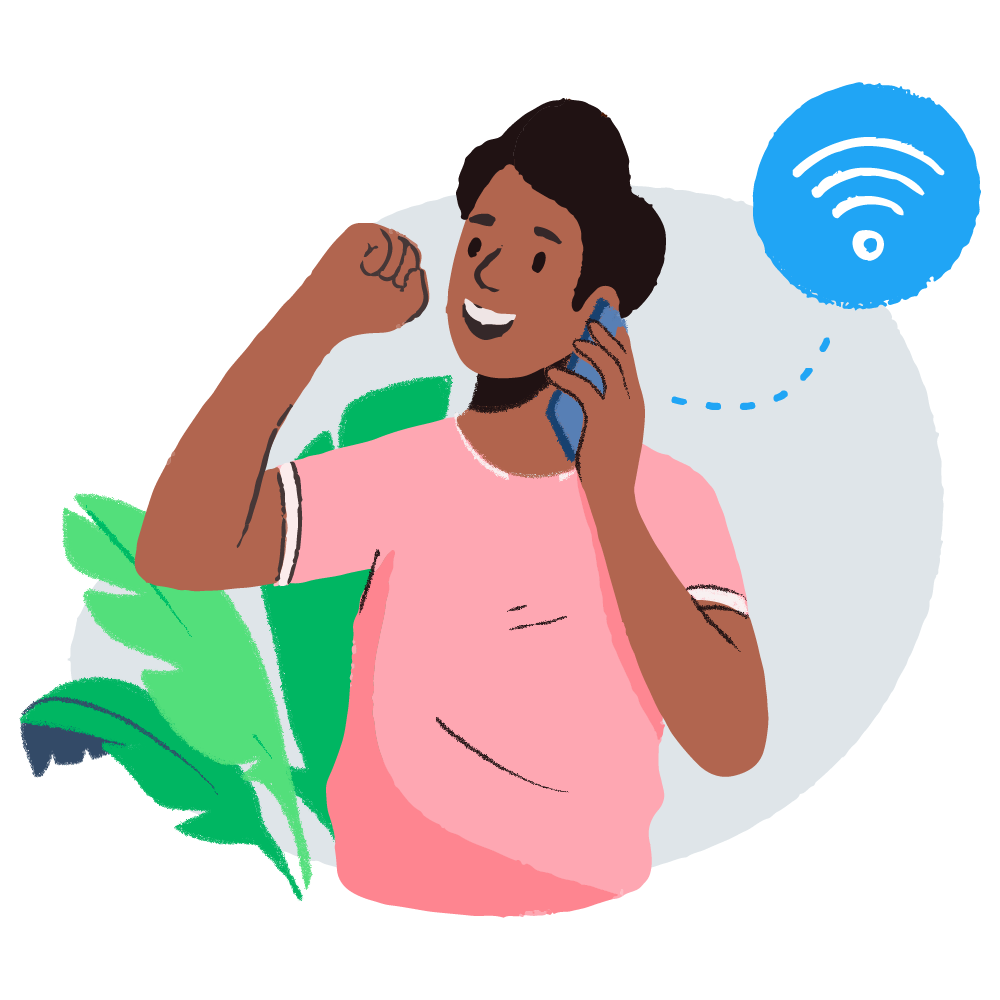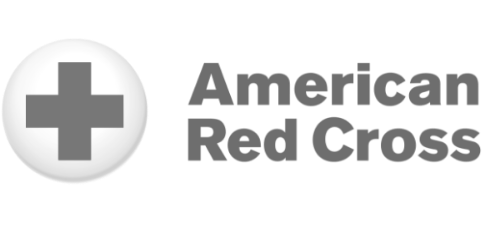 Who benefits from texting from texting from call center?
Political Campaigns
Political campaigns use VoIP dialers to connect with supporters for canvassing, GOTV, and mobilization.
Nonprofits
Fundraising, donor engagement, and event invitations are how most nonprofits use a VoIP dialer.
Business
Cold calling, customer support, and feedback calls are the most common uses of VoIP dialers in businesses.
Unions
Unions use voip dialing to educate members about issues, mobilize them, and communicate updates.
Debt Collection
Debt collectors connect with debtors to negotiate payment plans, relay reminders, and acknowledgements with outbound calling.
Education
Educational organizations need a VoIP service provider to connect with student prospects, provide admin support, and more.
Call Center features for VoIP dialing
CallHub's call center software is equipped with advanced features that make VoIP dialing more effective, easy, and reliable. Start with choosing an auto dialer that best fits the campaign you're running.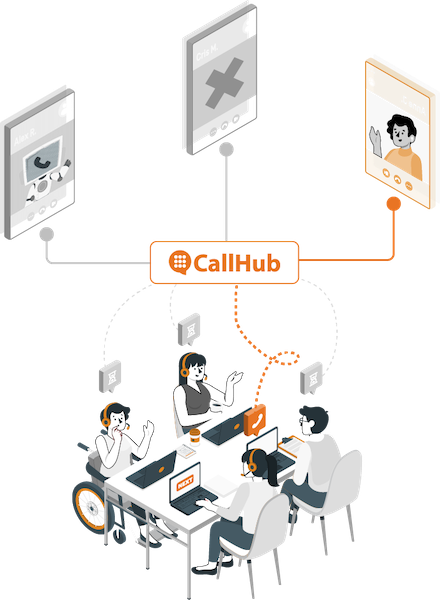 Predictive dialer
Predictive dialers are perfect for making a large number of calls in a short time. It dials multiple numbers at once and connects only answered calls to free agents.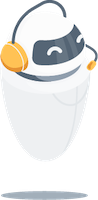 Robo dialer
Make mass outgoing calls to deliver a voice message to all contacts at once. Reach all contacts simultaneously. Transfer calls with press-1 campaigns.
Control dial rate with manual dialing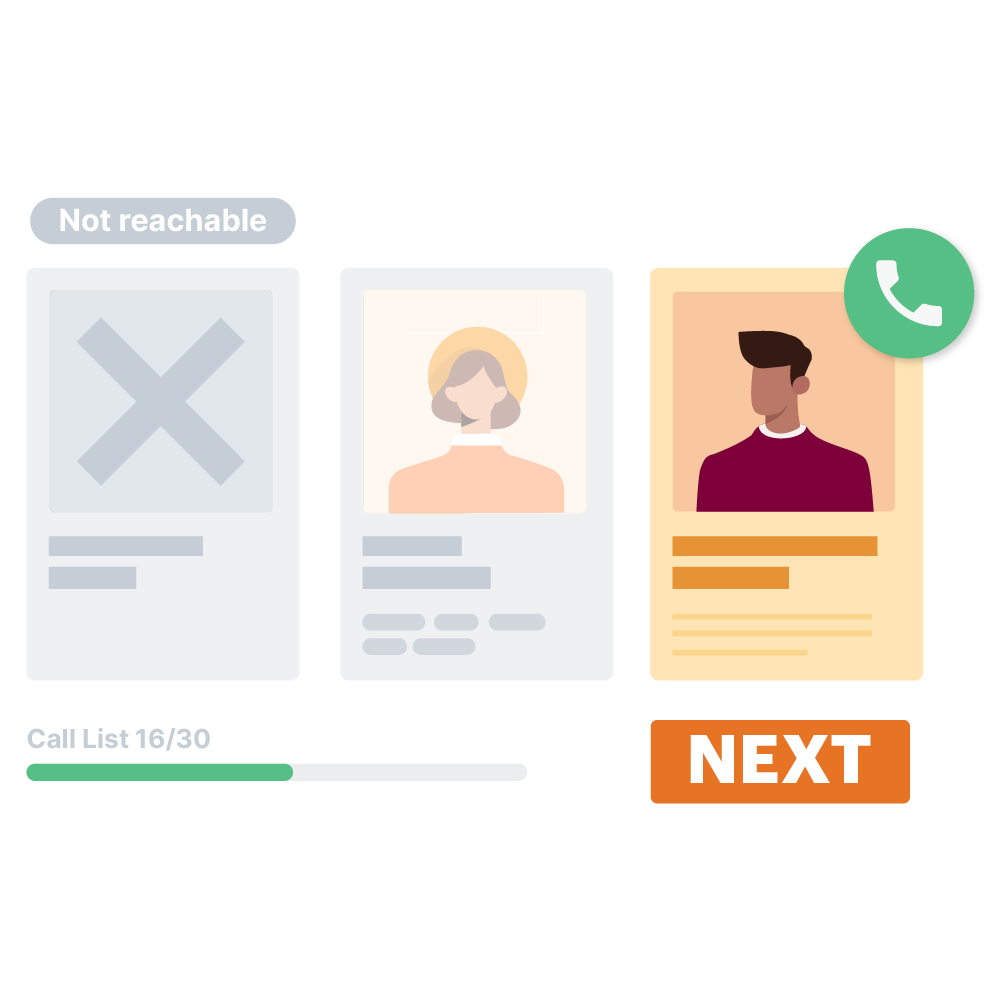 Power dialer
A power dialer ensures you speak to each contact on your list. This manual dialer dials only one number at a time when you initiate a call. You also have time to take notes between calls.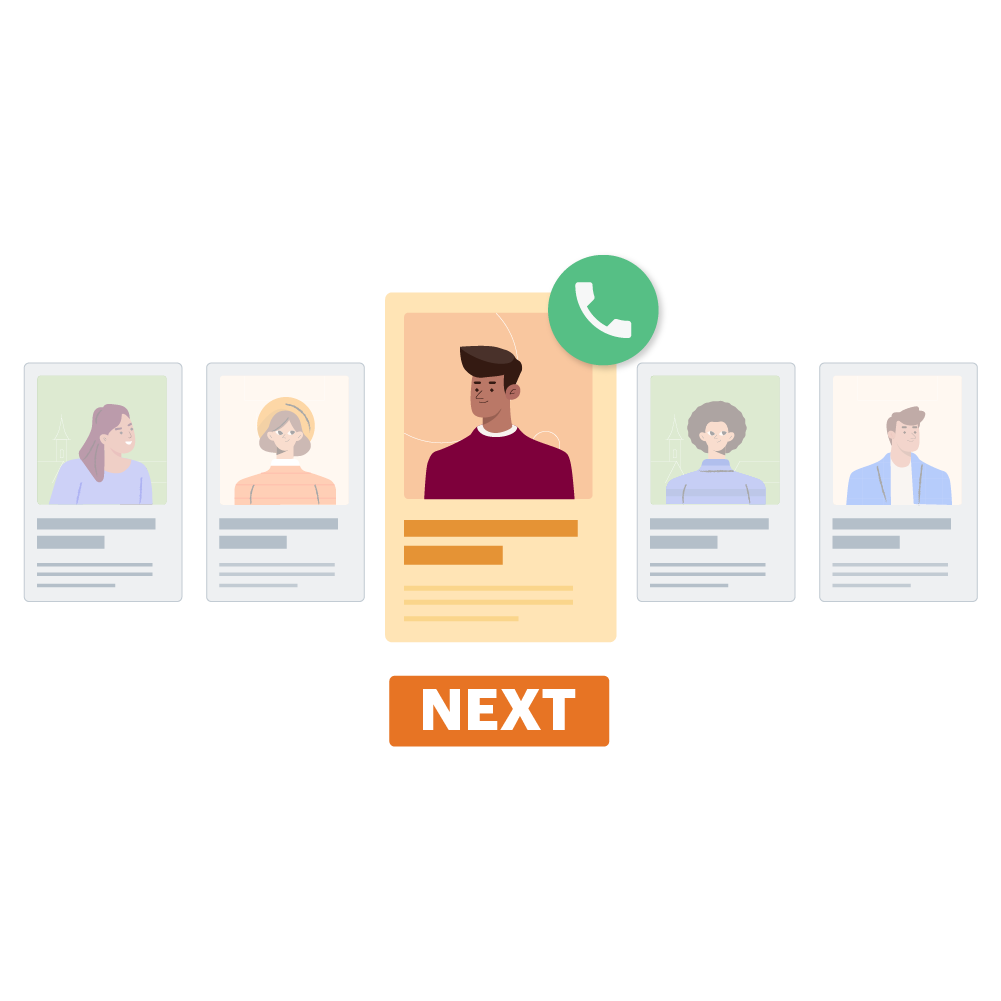 FastClick dialer
The FastClick dialer uses human intervention to initiate calls making it legal to call mobile phones and landlines alike. With intelligent queuing and call routing, it also ensures that you can make calls at blazing speeds.
Boost your connection rates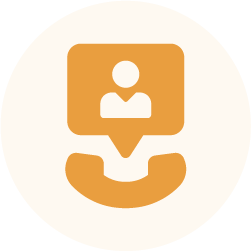 Call from a local number
People are more likely to pick up calls from local numbers. CallHub's dynamic caller id feature automatically rents local numbers based on the contact's location to improve answer rates.
Avoid your number getting tagged spam
"Spam/Scam Likely" labels make people less likely to pick up your calls. CallHub's spam label shield ensures that doesn't happen to your numbers, hence improving answer rates.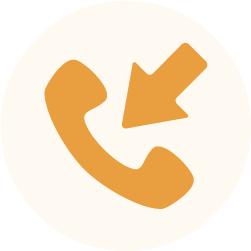 Receive incoming calls in the same campaign
Came across an answering machine? You can drop a voicemail with your number and let the contact call you back. No additional agents or campaign settings are needed for this.
Manage call center agents and maximize productivity
Add agents to campaigns instantly
Add agents to your campaigns and let them start making calls instantly. Agents can fill out a form on your website or click on a unique email link to get added to calling campaigns.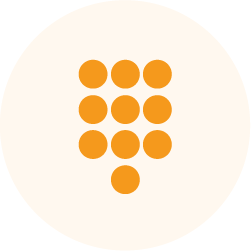 Run distributed campaigns
Create sub-accounts to control expenses and strategy from a central account while enabling local organizers to manage their own outreach efforts.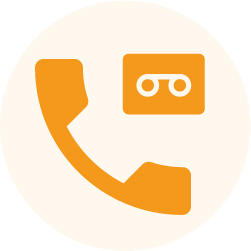 Monitor and record calls
Join live calls to guide training sessions or help agents to maintain calling quality — or review their call recording at a later time to train agents with examples.
Let agents join from anywhere with a mobile app
Now campaign on the go from your smartphone with the CallHub mobile app. With an easy-to-use interface and quicker onboarding, improve your agents' efficiency and let them join campaigns from their phones – anytime, anyplace.
Reduce costs and maximize productivity with the first of its kind mobile app.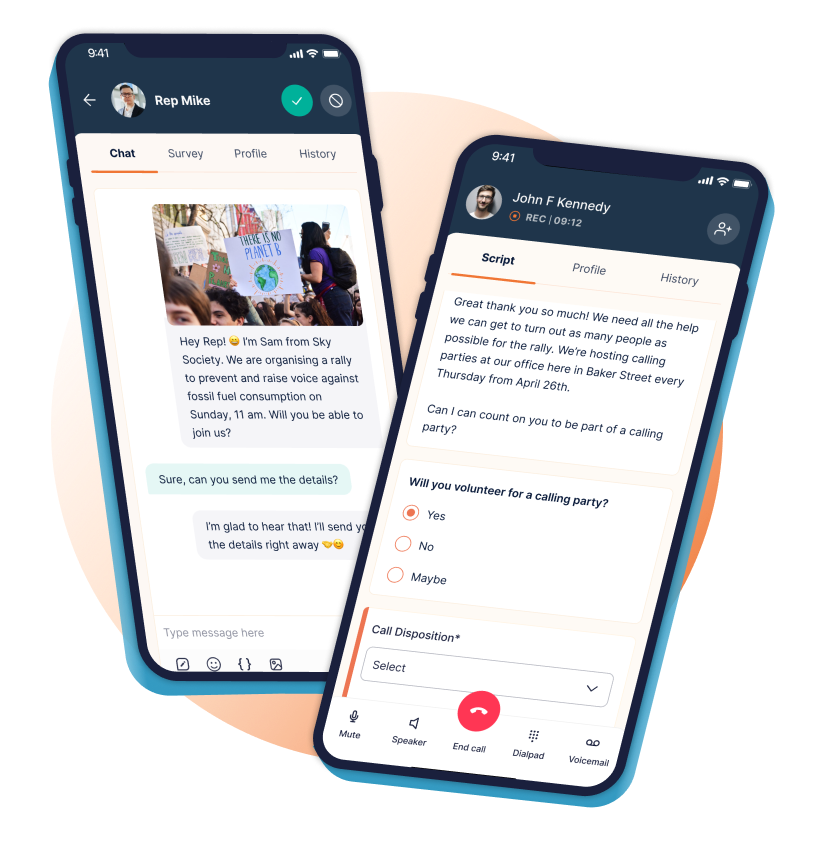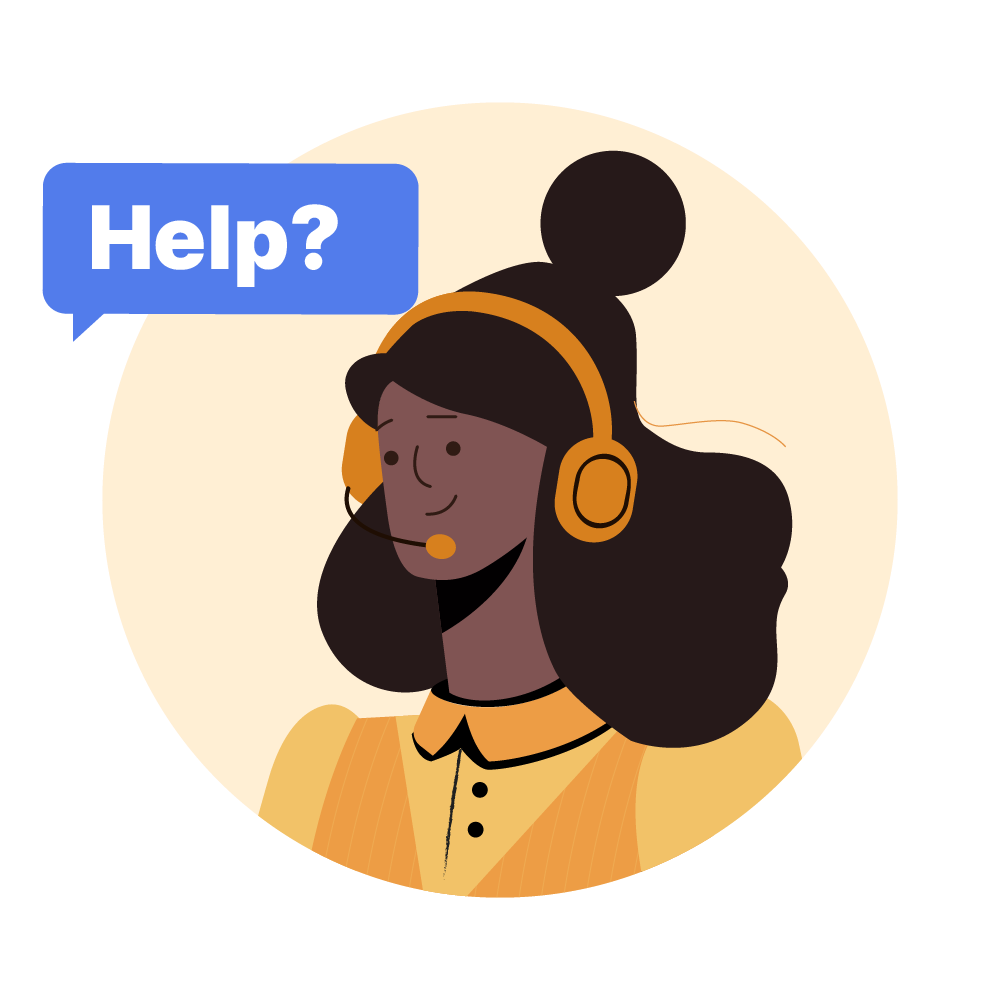 Unparalleled support
Our support team works round the clock to help you. We have a 94% customer satisfaction rate and respond to queries in less than 3 hours on average.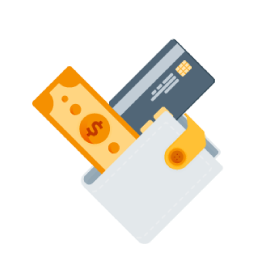 Competitive pricing
Create an account and pay only for the calls you make with pay as you go pricing. Alternatively, choose a plan for volume discounts.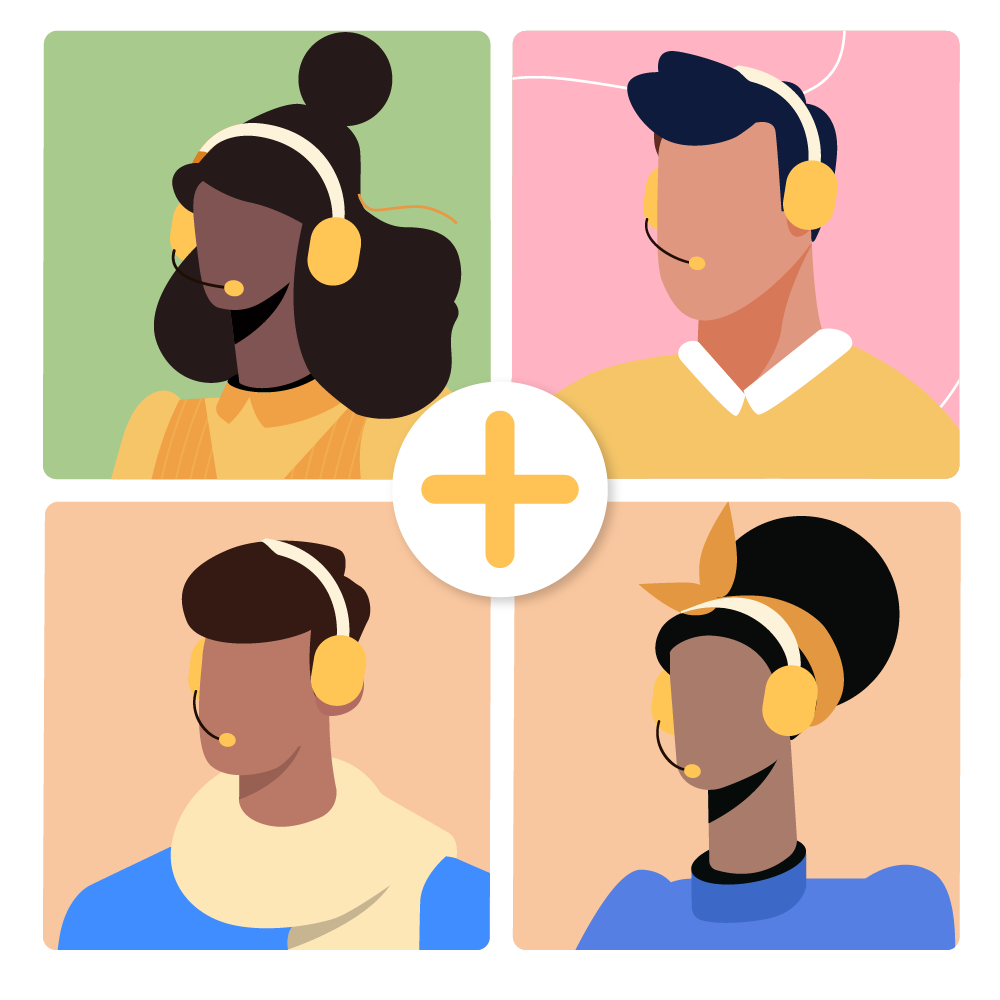 Unlimited agent accounts
Agents are important for any campaign. Hence, CallHub does not charge you for adding any number of agents. Add unlimited agents to campaigns at zero costs.
Try CallHub's VoIP Dialer Today
Get started for free. No credit card required
What is a VoIP Dialer?
VoIP dialers (also known as Voice Over Internet Protocol dialers) is a dialer software used by call centers to make outbound calls. Some advanced call center tools even support inbound calling. These dialers utilize an internet connection rather than traditional phone service. This eliminates the need for a phone line or landline sets.
How much does a VoIP dialer cost?
With CallHub, there's no charge for using the VoIP dialers (except for the predictive dialer which is available as an add on). You are only charged for the calls you make. For more details, take a look at our pricing here.