Convert Leads into Customers with Voice Broadcasting and Email
September 1, 2016 - 4 minutes read
Automating your marketing campaign can save you loads of time and effort in addition to improving the efficiency of your campaigns. That extra well-timed email or message can help convert that person from a lead to an active customer or volunteer.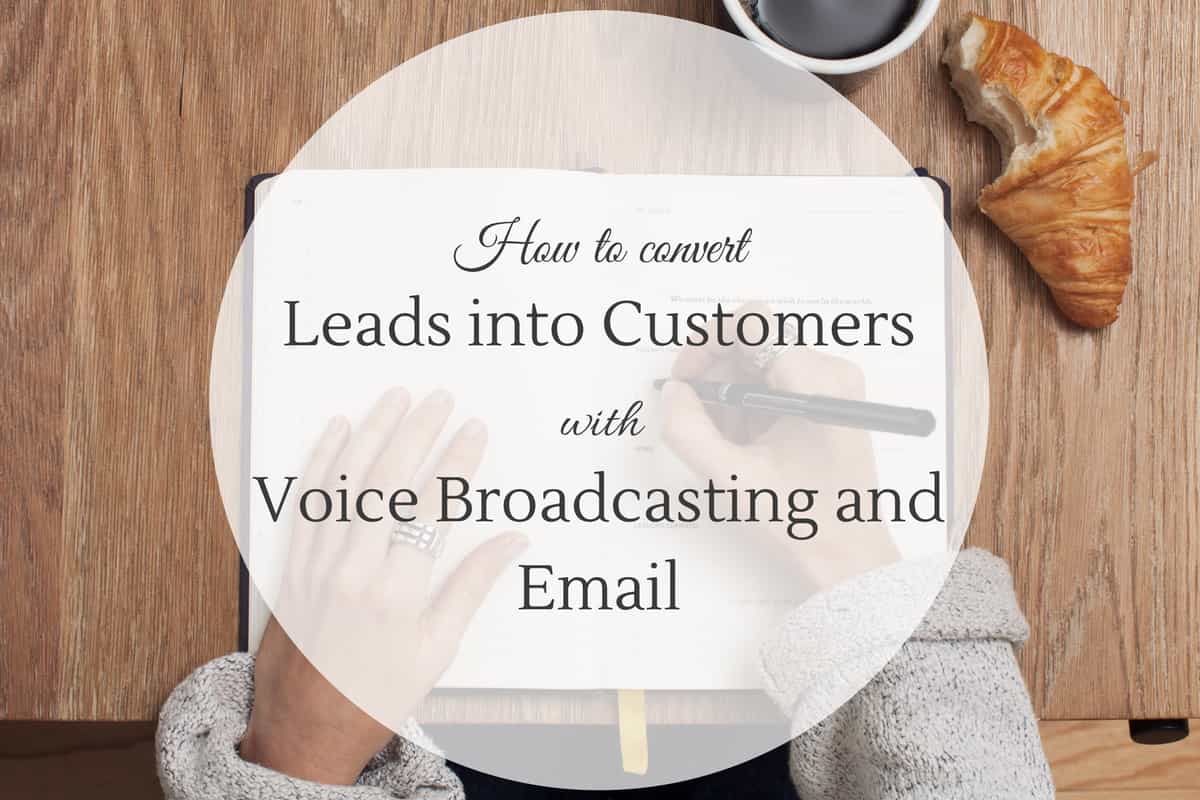 Build inbound lead generation channels
Your lead database is your most important resource. Your biggest challenge is bringing in high quality leads. Use content marketing and social media to bring in a healthy size of quality leads that are interested in your domain. Optimise your webpage and blog consistently, engage with your audience on social media, run SMS campaigns, do voice broadcasting, speak at events.
Automated workflow: Press 1 campaigns with Email Marketing
Have you considered integrating automated calling campaigns with email? Voice broadcasting is very effective in qualifying leads. Using voice broadcasting, specifically Press-1 campaigns to funnel your leads to your email marketing app will help improve your conversions.
Use a web form to collect email and phone numbers.
Trigger a voice broadcast using voice broadcasting service like CallHub.
This voice broadcast will qualify the lead by asking them if their interested in a discount. If they are interested they should press 1. This is called a Press-1 campaign.
Trigger a mail instantly to them offering the discount.
Emails are only sent those that are interested in using your product.
Integrate CallHub with Mailchimp using Zapier
Here's a look at how you can trigger emails from the results of a Press 1 campaign.  Zapier is a popular app that helps you automate your workflows. We use Zapier to trigger emails from Mailchimp when an automated call is made using CallHub.
Step 1: 
Choose your apps on Zapier
Log in to Zapier and select the applications you want to integrate. This involves logging in to your CallHub and MailChimp accounts.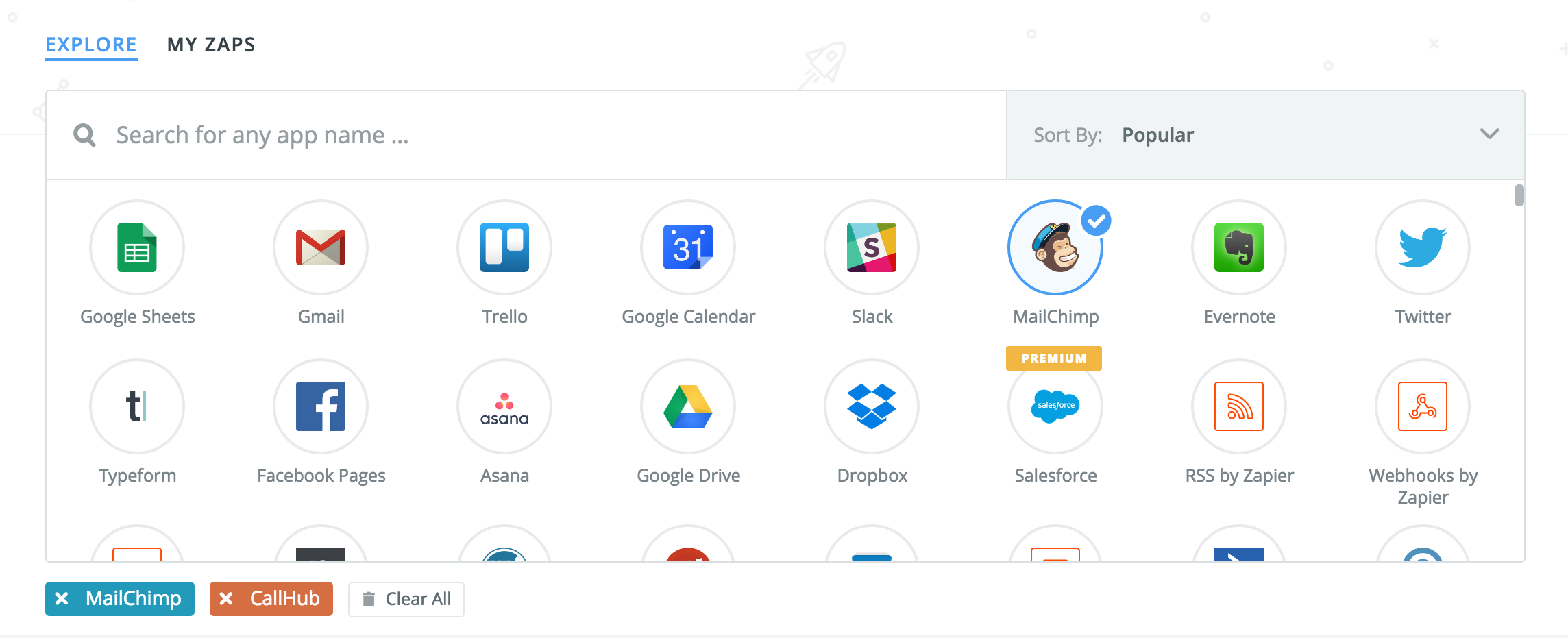 Step 2: Choose the trigger
Choose the CallHub trigger, in this case, Press 1 campaign.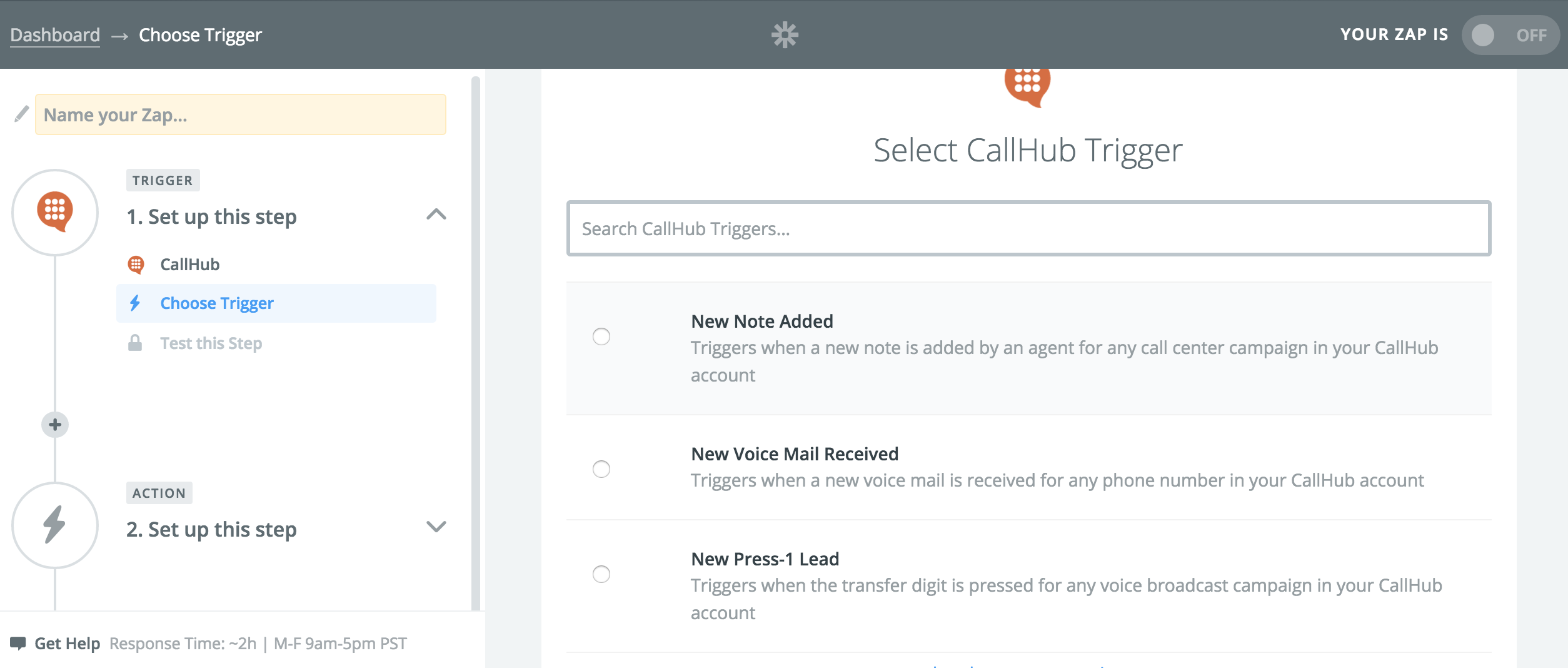 Step 3: Choose the action
Use Zapier to add a subscriber to a list in Mailchimp. Mailchimp has its own automation feature.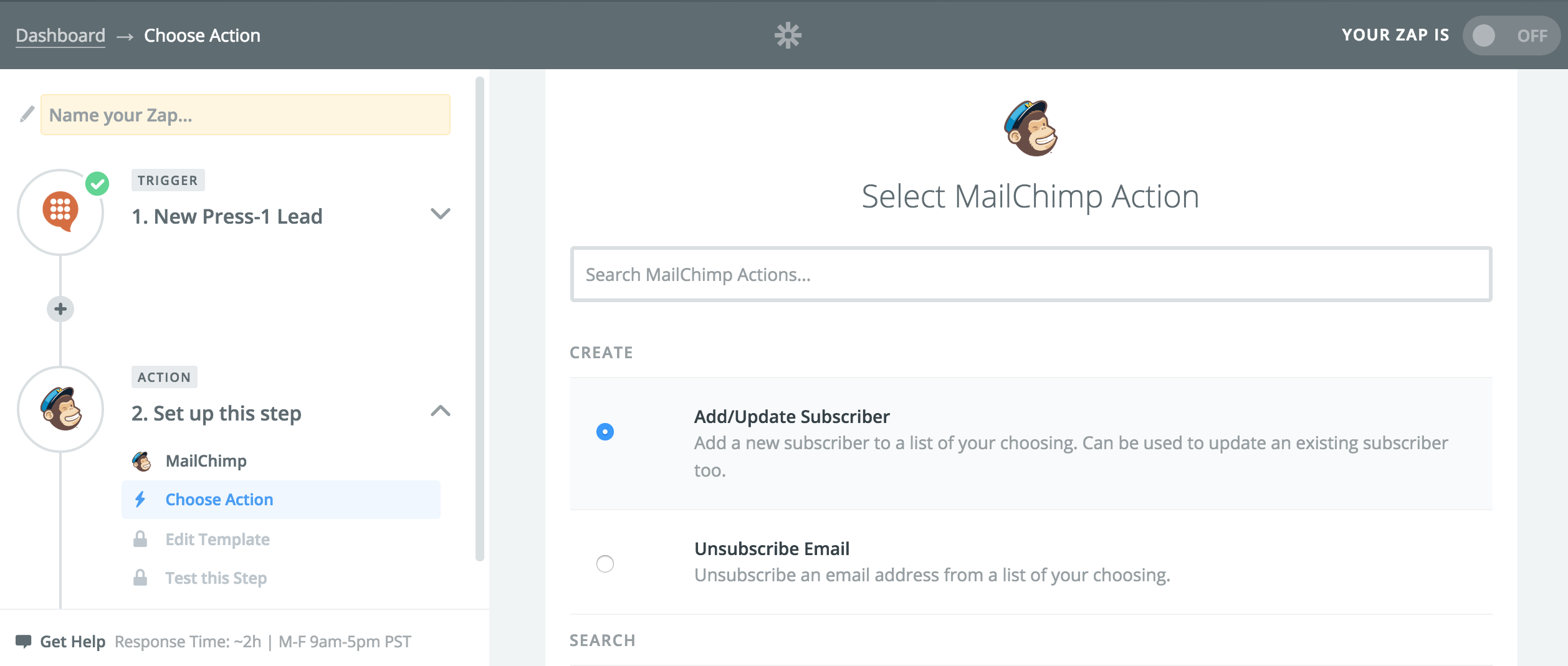 Step 4: Create an automation in Mailchimp
Setup Mailchimp to send an email once a subscriber gets added to a list.
Step 5: Test
Once your automated workflow is created, it's time to test it. Create a voice broadcast campaign in CallHub and watch how emails are sent to the responders when they press 1!
CallHub with anything
This is just one example. You can automate responses from a text message, a call center survey or even an automated voice poll into your existing CRM. Expand your automation workflow with direct marketing channels.
Need Help?
If you need help with building your own automated workflow, get in touch with one of our experts! We also have built in open API's that you can implement instead of Zapier. CallHub APIs
This is first in a series of articles about marketing automation. Subscribe for more tips on how to diversify your marketing workflow.
Tags:
Automation
,
Email marketing
,
Internet Marketing
,
Mailchimp
,
Marketing
,
Voice Broadcasting