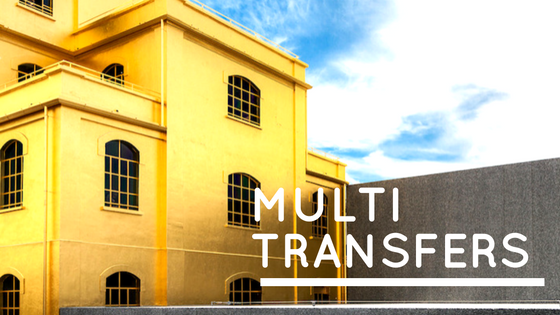 This feature has been often requested and widely sought-after and now we have finally added the ability to add multiple transfer digits to your voice broadcasting campaigns! No longer are you limited to only one digit which the users can press, you can create options for all 10 digits that a listener can select! Here's a lesson on how to create a multi-transfer campaign.
Create a Voice Broadcasting Campaign
Select "Add Transfer"
In the campaign creation wizard, click "Add Transfer".
Assign messages to digits
Select what message the listener will hear after they press the digit of your choice.
Set actions
Make sure to also select what will happen once the listener has pressed the digit. The call can be transferred to numbers of your choice, their message can be recorded, their message can be recorded and a transcript of their speech added to the results of the campaign or you can hangup the call immediately. You can also add an email address where the details of every transfer will be sent.
Transfer actions
Add as many transfers as you like and proceed with creating the campaign until you're done.
Review settings
Review results
Transfer results
Multi transfer is enabled or all our users so now you can create campaigns with this new feature now! As always, if you face any issues, please don't hesitate to ask us for help using our chat. We may not respond immediately, but we will always respond and try to help you. Thanks for using CallHub!