Should You Use Text To Join For Your Nonprofit?
April 15, 2019 - 7 minutes read
Reaching out to people to get them interested in your cause has become easier than ever. But building your contact list in the first place is still proving to be a challenge.
That's why we need to talk about the ways we are collecting prospect data offline- like text to join.
Where can you collect donor data offline?
There are a few options when considering avenues to collect prospect data:
On the Field: Engaging people on the street is a time tested way of fundraising. For those people who may not be immediately receptive to donating, ask them to leave their contact details so you can check up with them up later.
At Conferences: A great way to expand your contact base is to ask people to sign up to your contact lists during nonprofit conferences. Prospective donors that come to conferences are more receptive to connecting with your organization than the average prospect coming in through your website.
At your Booth: It's even better if prospects approach your booth at exhibitions, they are actively willing to listen to you talk about your cause and even if not donating, will still be willing to join your contact list.
Identify opportunities to convert your offline prospects and at the same time, create opportunities to connect with them online.
Find the best sign-up method for your nonprofit
You know where. What about how?
Donor data collection for nonprofits is all about finding a balance.
On a smaller scale, Clipboard sign-up sheets are still a good way to physically keep track of your prospect details.
Plenty of nonprofits also utilize Excel spreadsheets to store donor data, which is great if you have a lot of prospects to keep up with.
Text To Join is a mode of donor data collection that saves you the trouble of having a staff member or volunteer in place to take down details.
Let's take a look at common methods that you could use to expand your contact list when you're meeting people in person:
Clipboard Sign-Up Sheets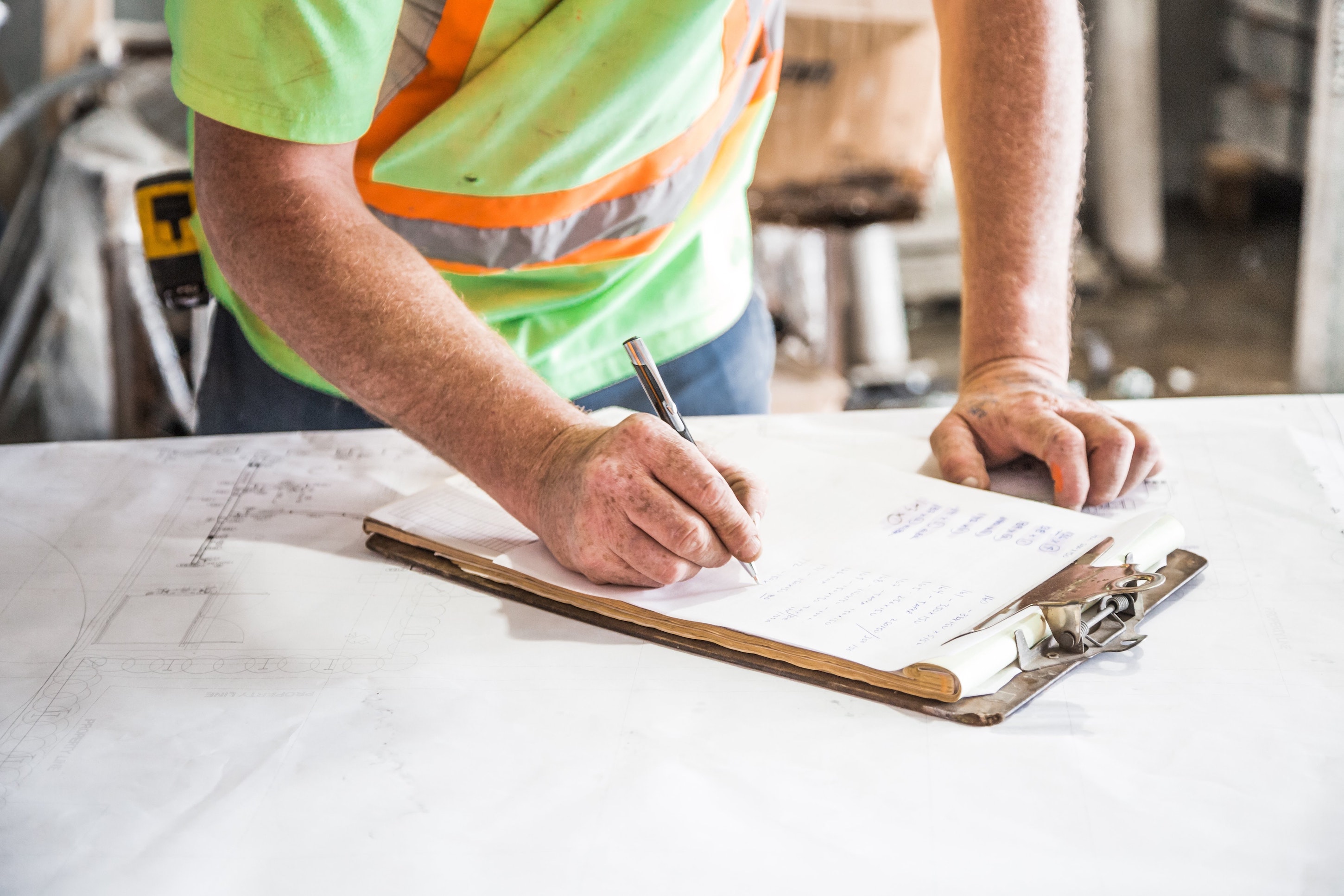 The tried and tested way of collecting prospect details for your database is through pen and paper sign-ups. At smaller events, collecting details from your donors through clipboard sign-ups might be your best bet. It's quick and easy, with not much prior setup required. Print out a sheet of paper, and you're good to go.
The Good:
Cost efficient – Paper sheets, pens, and clipboards might set you back a couple of dollars. But that's it.

Low Tech – Older donors will appreciate not having to fiddle with electronics to join your cause
The Bad:
Labour intensive – Staff members or volunteers have to manually enter the data into the database.

Deciphering the text – You will spend a lot of time trying to make out what people have written.

High chance of error – the process of transferring written details to a database leaves plenty of room for errors.
Digital Spreadsheets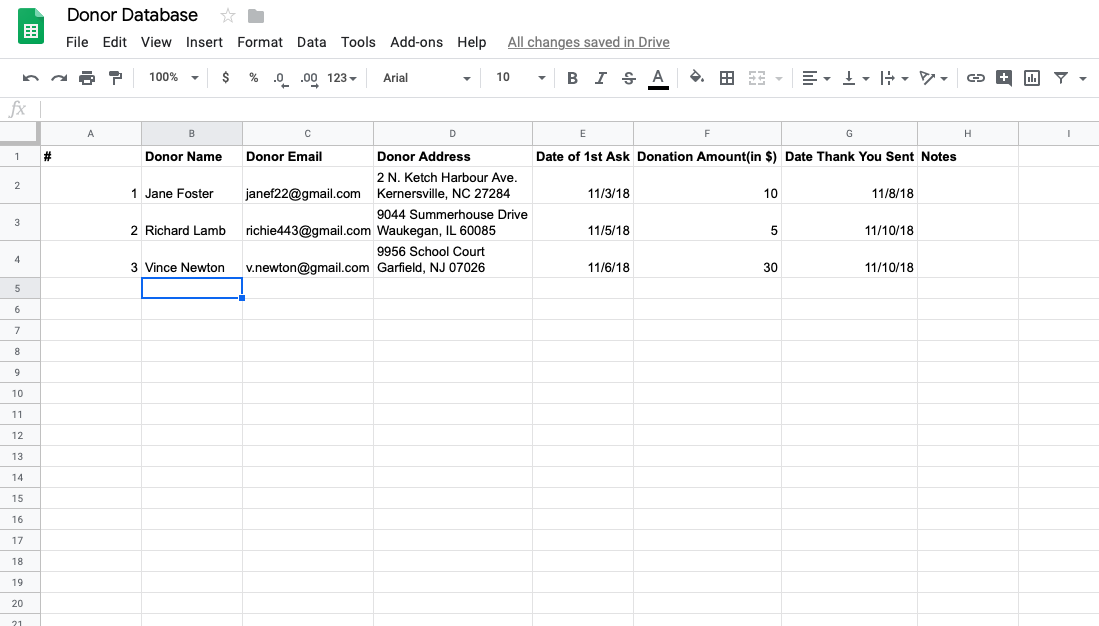 If you are attending an event on a larger scale you will want to record the donor data collected offline to a digital platform to make it easier to keep track of and edit. Plenty of nonprofits utilize Excel which is a great offline tool to store and organize large amounts of data in the form of handy spreadsheets.
The Good:
No data entry: Which by itself is a good enough reason to go digital. This means no mistyped words, no skipped records and no hours spent in front of a computer entering information.

Integrations: You can use tools like Zapier to connect Google Sheets directly to your CRM. Which means any spreadsheet entry can immediately become a new lead in your CRM…yay!
The Bad:
Still need personnel: Staff need to be available to handle the prospect sign-ups.
Text To Join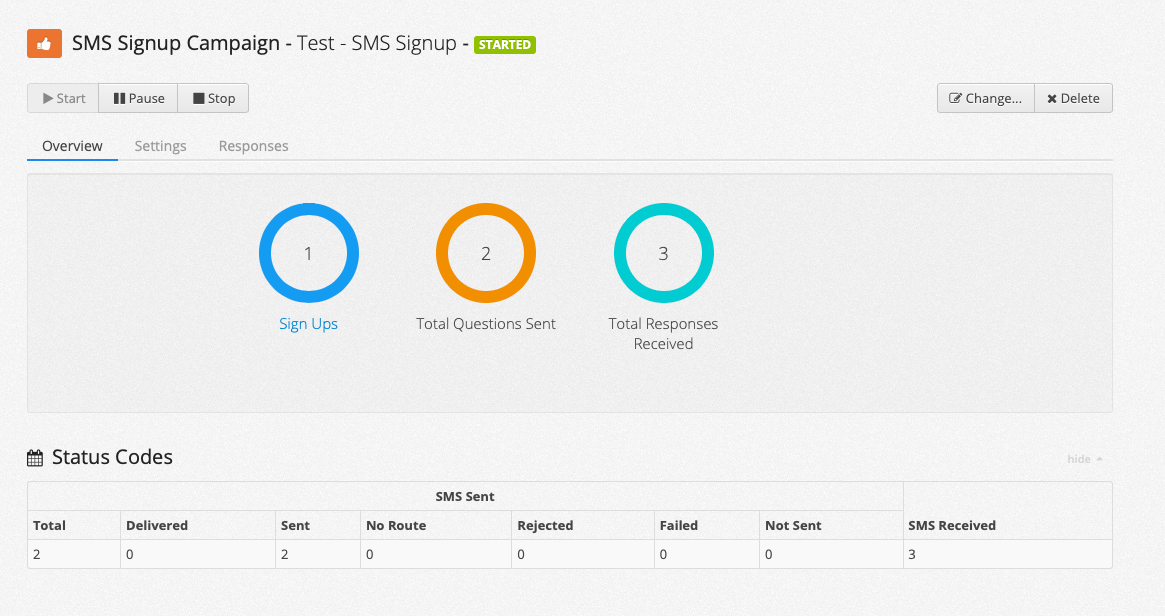 With text to join, your prospects can sign-up to your contact list simply by texting a keyword to a specified phone number. Have you seen the Obama campaign boards that said "Text HOPE to 55555 for campaign updates? That's text to join in action.
Contacts are automatically added to your integrated database or CRM, with a profile created for each individual contact.
Text to join is an option that works no matter the size of the event, whether you're attending a conference or engaging people on the street.
The Good:
No personnel needed: Bypass the need for staff collecting prospect data by letting them send their details straight to your database through text.

No pressure: Prospects that are not immediately willing to commit to your cause will appreciate being able to sign-up in their own time.

Cost: With

affordable costs

, even smaller nonprofits can consider text to join.
The Bad:
The setup: You need to advertise your number and keyword, and that can mean anything from saying it during a presentation to creating banners, handing out posters or promoting it on social media, making sure that the keyword is front and center.
Choose your sign-up method based on what's right for your organization. Regardless of method, the resulting contact database is a powerful tool that can be leveraged to spread and maintain awareness about your cause.
What channel are you using at your nonprofit to collect prospect details? What are the pros and cons? Let me know in the comments below.
Tags:
text to join